Fed Leaves Rates Unchanged; Says Inflation Trending Lower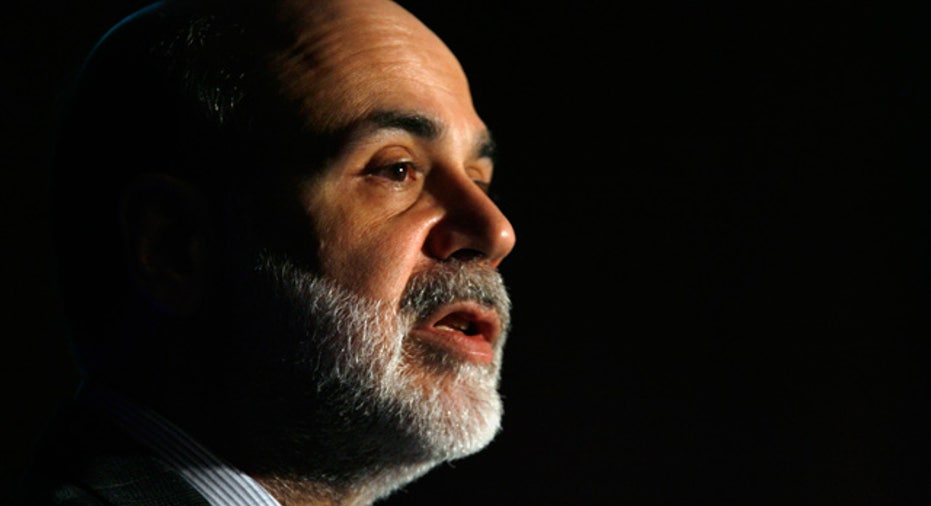 The Federal Reserve, wrapping up an historic year with its last Federal Open Market Committee meeting of 2010, left interest rates unchanged Tuesday and said the U.S. economic recovery has been "disappointingly slow."
It was the first FOMC confab since the Fed's controversial "QE2" program was unveiled, and the central bankers said there would be no change to that initiative; the Fed will continue its policy of reinvesting principal payments from securities holdings and will buy $600 billion of longer-term Treasury securities by the end of the second quarter of 2011.
"Household spending is increasing at a moderate pace, but remains constrained by high unemployment, modest income growth, lower housing wealth, and tight credit," the Fed said in its statement. "Business spending on equipment and software is rising, though less rapidly than earlier in the year, while investment in nonresidential structures continues to be weak. Employers remain reluctant to add to payrolls. The housing sector continues to be depressed. Longer-term inflation expectations have remained stable, but measures of underlying inflation have continued to trend downward."
Tuesday's announcement comes on the heels of some positive economic data of late, including a robust retail sales report earlier Tuesday. Indeed, Wall Street firms including JPMorgan (NYSE:JPM) raised their gross domestic product outlooks today based on recent economic numbers that suggest the recovery is expanding.
Once again, Thomas Hoenig, the president of the Kansas City Federal Reserve, voted against the policy. Hoenig has long been concerned that the Fed's current policy of monetary accommodation increases the likelihood of another bubble. Hoeing is departing from his spot at the end of the year as part of the Fed's annual membership rotation.
Meanwhile, the FOMC will be gaining three new voting members, two of whom share some of the concerns of Hoenig. Richard Fisher of the Dallas Fed was a dissenter several times in 2008 when he was last a voting member, and the Philly Fed's Charles Plosser also has dissented in the past.