Fed Hawk Hoenig to Step Down October 1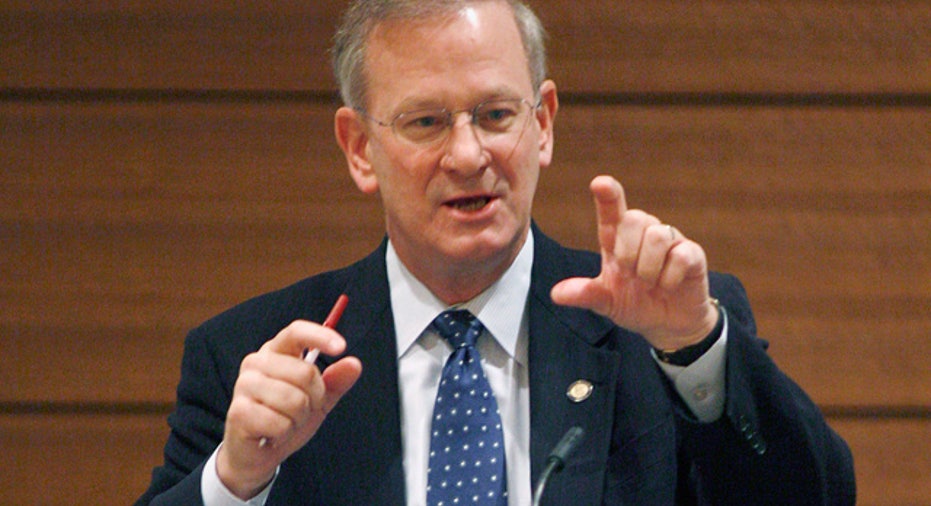 Thomas Hoenig, one of the most outspoken anti-inflation hawks among senior Federal Reserve officials, will step down as president of the Kansas City Fed October 1, the bank said on Friday.
Hoenig's departure, which was widely expected as he reaches a regional Fed mandatory retirement age, will remove a strong voice of opposition to the central bank's easy money policies.
The Kansas City Fed president, who has called the Fed's 600 billion bond buying plan "a bargain ... with the devil," has worried that an extended period of ultra-low interest rates would set the stage for another damaging boom and bust cycle.
Under Fed rules, regional Fed bank presidents can only serve until they are 65. Hoenig reaches that milestone in September.
The Kansas City Fed has created a committee and hired an executive search firm to help find Hoenig's successor, who is expected to be named in time for the regional Fed bank's annual conference in Jackson Hole, Wyoming, in late summer. That gathering in a remote lodge at the foot of the Teton mountains draws a who's who of central bankers from around the world and has been a venue for major Fed policy pronouncements.
Hoenig is the longest-serving participant on the Fed's policy-setting committee and is regarded as one of the strongest skeptics of the central bank's aggressive efforts to cut unemployment, which has remained stubbornly high even though the recession ended almost two years ago.
He dissented at all eight of the Fed's policy-setting meetings last year, and has repeatedly called for raising overnight interest rates, which are near zero.
"It removes a very vocal and experienced critic of some of the Fed's policies," said Julia Coronado, an economist for BNP Paribas. "Hoenig had been through a couple of very significant cycles with controversies about Fed policy and he brought that experience to the table, so it's a loss of that wisdom."
Hoenig began his career in the Fed system in 1973 as an economist in the bank supervision group. His experiences shuttering banks during the savings and loan crisis of the 1980s, when over-investment in real estate caused hundreds of bank failures and necessitated a massive government bailout, shaped his views about how to emerge from the most recent crisis.
He has been a vocal proponent of allowing regulators to break up large banks if they take on risky activities or become so big that investors and the public assume the government would rescue them in a panic.
Hoenig became head of the Kansas City Fed in October 1991. He is the current longest-serving president of a Fed bank.