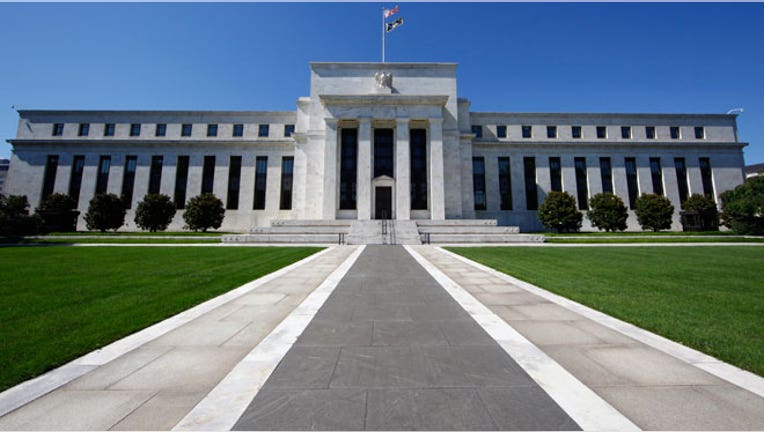 Members of the Federal Reserve's policy-setting board honed their strategy for eventually hiking interest rates and reducing the central bank's massive balance sheet at the late-July meeting, minutes show.
Without providing specific timing, officials said they would probably target a federal funds rate in the range of 0.25 percentage points "at the time of liftoff and for some time thereafter." The officials also agreed the Fed's balance sheet "should be reduced gradually and predictably."
The consensus among members of the Federal Open Markets Committee, which sets most Fed policy, is that interest rates will start moving higher no earlier than mid-2015. Although as economic conditions have improved, a growing campaign has mounted among some FOMC members to move that date up.
The minutes released on Wednesday reflect that ongoing debate but gave no indication the policy makers were ready to move up their timetable for raising rates.
Instead, the focus at last month's meeting was in providing more details as to how the Fed will structure what it refers to as its "normalization" policy, or a return to policies that don't include the unprecedented stimulus programs initiated in the wake of the 2008 financial crisis.
Interest rates have been held at a historically low range of 0%-0.25% since December 2008 in an effort to spur lending and promote economic growth.
While formulating a strategy and deciding on the proper language for raising the key fed funds rate, central bankers acknowledged that more complex measures will also be employed in their effort to maintain stable interest rates once liftoff begins.
For example, the FOMC members agreed that adjustments in the interest on excessive reserves held by the Fed "would be the primary tool used to move the federal funds rate into its target range and influence other money market rates."
Central bankers also argued over the language tied to improvement in U.S. labor markets. Labor market data will be a key indicator used to determine the timing of interest rate hikes.
Fed Chair Janet Yellen has repeatedly referred to "slack" in labor markets that undermines optimism created by a sharp decline in the unemployment rate in recent months. Yellen has pointed to stagnant wages, a low labor force participation rate and the proliferation of part-time and temporary jobs as reasons why an accommodative policy – ie., low interest rates – are still needed.
But some members of the FOMC, likely those who are concerned that low interest rates will eventually lead to runaway inflation, wanted the FOMC statement language to reflect the belief that labor markets are improving faster than the Fed had previously anticipated.
"Regarding the labor market, many members concluded that a range of indicators of labor market conditions—including the unemployment rate as well as a number of other measures of labor utilization— had improved more in recent months than they anticipated earlier," the minutes read.
The members decided to acknowledge both scenarios: that the unemployment rate was falling but that additional data revealed "significant underutilization of labor resources."
"Many members noted, however, that the characterization of labor market underutilization might have to change before long, particularly if progress in the labor market continued to be faster than anticipated," the minutes added.
With regard to inflation, the minutes noted that inflation has moved higher in recent months but is still running below the Fed's target rate of 2%.
The Fed has said it won't consider raising interest rates until inflation hits a range of 1.7%-2% and the unemployment rate falls to 5.2%-5.6%. down from its current 6.1% level.
"Regarding inflation, members agreed to update the language in the statement to acknowledge that inflation had recently moved somewhat closer to the Committee's longer-run objective and to convey their judgment that the likelihood of inflation running persistently below 2 percent had diminished somewhat," the minutes state.