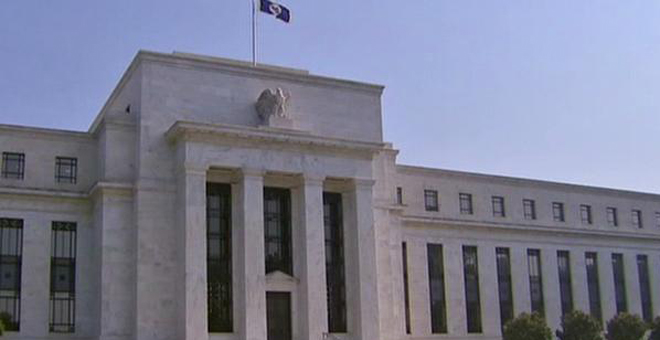 The Federal Reserve on Wednesday is widely expected to announce no significant changes to its stimulus policies, keeping interest rates at historic lows and maintaining its bond buying program at its current level.
What investors will be seeking is clarity, a clear signal from the Fed that years of easy money policies will be gradually phased out, beginning possibly as early as September.
The Federal Open Markets Committee, which sets most Fed monetary policy, wraps up two days of meeting today and will release a statement and updated forecasts at 2 p.m. Fed Chairman Ben Bernanke will hold a press conference at 2:30 p.m.
Bernanke has been intentionally cagey about the Fed's intentions for months, insisting that the central bank is ready to start tapering off from its $85 billion in bond purchases each month, a program known as quantitative easing. But he's been vague about when and how that might happen.
What's more, Bernanke never fails to add that the Fed could expand its bond purchases if the economic trajectory heads south.
Bernanke is called a "policy dove" because he supports stimulus policies. In recent months he has faced an increasingly vocal group of opponents within the FOMC who believe too much easy money will lead to runaway inflation and other unintended consequences. This group is known as "policy hawks."
The disparate messages sent by the opposing groups have recently left markets in confusion and analysts scratching their heads.
Which message is the Fed trying to send? Are they ready to begin tapering the bond purchases now, as some "policy hawks" have advocated, or will they wait until the economic data shows clear traction in favor of a strong U.S. recovery.
Investors are hoping Bernanke will reconcile those differences during his press conference today.
David Kelly, chief global strategist at J.P. Morgan Funds, a unit of J.P. Morgan Chase, (NYSE: JPM), summed up the Fed's dilemma ahead of Wednesday's statement.
"The long-term costs of quantitative easing are growing in tandem with the Fed's balance sheet which continues to expand by $85 billion per month. The key question for the Fed will be the extent to which economic numbers still justify such an expansionary program," Kelly said in a note to clients.
While keeping its options open, Bernanke will likely attempt to explain what economic targets the Fed will use to trigger the gradual phase out of quantitative easing.
Furthermore, Bernanke is likely to clarify the Fed's position on interest rates, which have been held at historical lows since December of 2008. Speculation has grown that the Fed could begin raising interest rates sooner than expected, using the same economic data used to justify the tapering off of its bond purchases.
However, there's been little public disagreement about the Fed's position that it won't raise interest rates until the unemployment rate drops from its current 7.6% down to 6.5%, presumably a long way off.