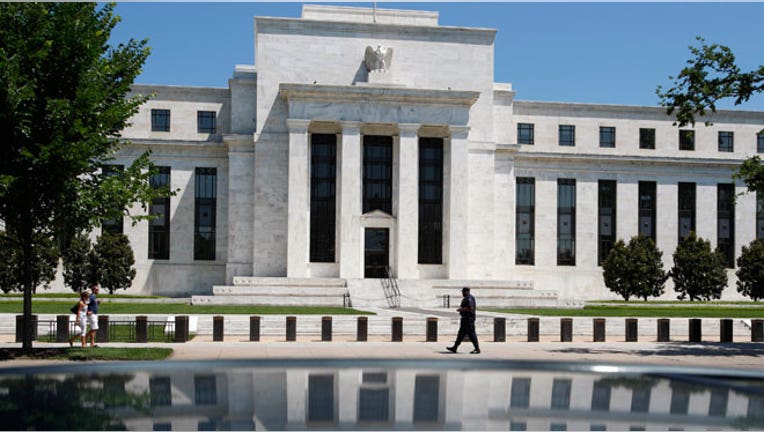 The message on "tapering," or scaling back the Federal Reserve's bond purchases, has been broadcast loud and clear in recent weeks: no changes to the $85 billion per month program until labor markets strengthen significantly.
Now it's time to set the record straight on interest rates.
Market analysts believe the Federal Open Market Committee, which sets most Fed policy and is holding its monthly meeting Tuesday and Wednesday, will go out of its way to soothe market fears and confusion over when the Fed may start raising interest rates.
In no uncertain terms, the message conveyed will be "Not for a long time."
The Fed statement will arrive two days before the July jobs report, which is out Friday morning. The Fed has increasingly tied its monetary policy to the U.S. labor markets, saying there will be no changes to its bond purchase program known as quantitative easing, nor will interest rates be hiked until unemployment eases and more Americans enter the workforce.
But that message has gotten confused in recent months as labor markets have marginally improved.
When, based on rising jobs numbers, the Fed has suggested that tapering may come sooner rather than later, investors have (mistakenly) interpreted that as meaning interest rates may be raised sooner rather than later as well. Market volatility has ensued.
Economists are forecasting the U.S. economy added 179,000 jobs in July, fewer than the 195,000 jobs created in June. Monthly job gains have averaged about 202,000 in the past six months, an improvement over the previous six months, but the unemployment rate has remained stubbornly high, holding steady at 7.6% in July from the previous month.
Lance Roberts, chief economist at research firm StreetTalk Advisors, said the Fed statement due at 2 p.m. Wednesday will likely reiterate the message of previous statements in recent months: accommodative policy is "here to stay for the foreseeable future," he said, especially as it pertains to low interest rates.
Roberts said Fed policymakers have to achieve a balance in the statements they release to the public following their monthly meetings, as well as in their public statements made during speeches and press conferences. They need to provide enough details in their forecasts to provide the markets with guidance, he said, but not enough specifics that their predictions cause a panic, especially during times of economic volatility.
"The problem for the Fed is that they can't really say what they're thinking. If they did, they'd scare the heck out of everybody," said Roberts.
Soothing Messages
Fed Chairman Ben Bernanke in remarks made during a June press conference attempted to clarify the Fed's position on its accommodative policies, saying the Fed could begin tapering in September if economic conditions continue to improve. His comments only served to muddy the waters, however, as investors locked in on a September deadline for the beginning of the end of the Fed's easy-money stimulus programs.
The volatility that followed Bernanke's comments seems to have stemmed in large part from investors' mistaken impression that a tapering of the Fed's bond purchases was somehow connected to the Fed's timetable for raising interest rates from their historic low range set during the peak of the financial crisis.
Bernanke and other FOMC members have spent the better part of the past month trying to clarify that position, and their statement tomorrow is expected to strongly re-emphasize the message that the Fed is a long way from turning off the easy-money spigot.
Peter Tchir, founder of TF Market Advisors, said he expects the Fed on Wednesday "will hammer home that short-term rates will remain at zero."
The Fed has said for months that the key federal funds interest rate, or the rate banks charge one another for short-term loans, will remain at a historically low range of 0-0.25% at least until the unemployment range falls to 6.5%.
The only recent change in Fed policy regarding the funds rate is that now Bernanke is making it clear that the 6.5% unemployment rate is a "threshold" rather than a firm target. In other words, the unemployment rate could fall to 6.5%, but the Fed may see other economic indicators – housing, manufacturing, whatever -- weakening, a situation that would require the Fed to keep interest rates low.
Clearly, the Fed is afraid of spooking markets again and Wednesday's statement is widely expected to send nothing but soothing messages to skittish investors.