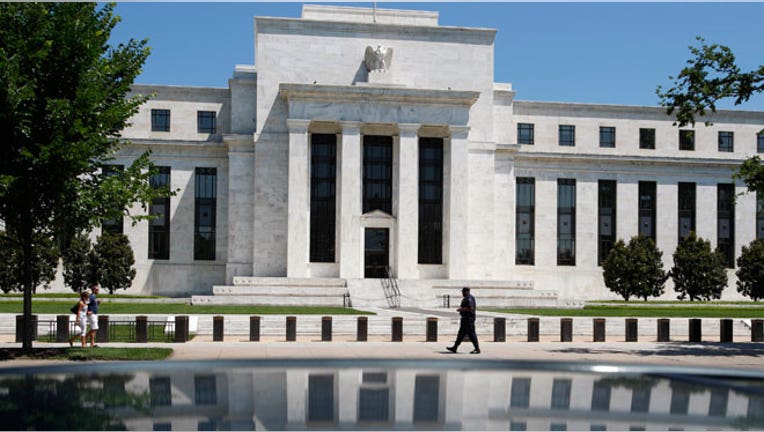 The smart money may still be leaning toward a September interest rate hike, but Wednesday's Federal Reserve statement offered no clues that central bankers are leaning in the same direction.
"If we were hoping to see a few more of the Feds cards today, they did not tip their hands to us," said Carl Tannenbaum, chief economist for Northern Trust in Chicago. "The Fed chose to temporize today instead of taking additional steps toward a movement."
It was widely expected that the Fed would shift the wording of Wednesday's statement to a more hawkish tone to prepare markets for a likely September rate hike, a move the Fed seemed to be telegraphing for months.
Indeed, Fed Chair Janet Yellen said several times during her recent testimony before Congress earlier this month that the economic data collected so far in 2015 suggested that a rate hike at some point in 2015 would be "appropriate." Many analysts took that as a hint from Yellen that rates would be moving higher in September.
If that was the case, according to this way of thinking, then the July meeting, held Tuesday and Wednesday, would be used to prepare markets for that September move, presumably by issuing a more upbeat statement that pointed to the strong recent employment reports and signs that the housing market is gaining momentum to justify the increase.
But that's not what happened. Instead, the July statement essentially reiterated much of the June statement. Economic activity has been expanding "moderately in recent months" and inflation is still running below the Fed's target rate of 2%.
One change in the statement reflected "solid job gains," but for the most part nothing was markedly different from any of the Fed's more recent statements.
Tannenbaum speculated that the ostentatiously non-committal statement was likely a "compromise solution" between the two opposing factions within the policy setting Federal Open Markets Committee – namely the 'hawks' who support an immediate rate hike and the 'doves' who believe the Fed should delay liftoff for the foreseeable future.
"There is a divergence of opinion in how far we are away from liftoff," Tannenbaum explained, adding that the neutral statement was intentionally designed to ensure that FOMC members could sign off on it unanimously – which they did.
Tannenbaum said he still believes the Fed will announce a rate hike in September.
Between now and then the Fed has two employment reports to digest, as well the first reading of second quarter GDP, which is out Thursday. In addition, the Fed will have another six weeks to assess both Europe's handling of the Greek debt crisis and the selloff in Chinese stock markets.
"If you see the way the numbers are evolving, especially in labor markets, it's checking all the boxes" toward the Fed's dual mandate of full employment and price stability. Therefore a September liftoff remains likely.