February Permit Data Lift Hopes of Housing Thaw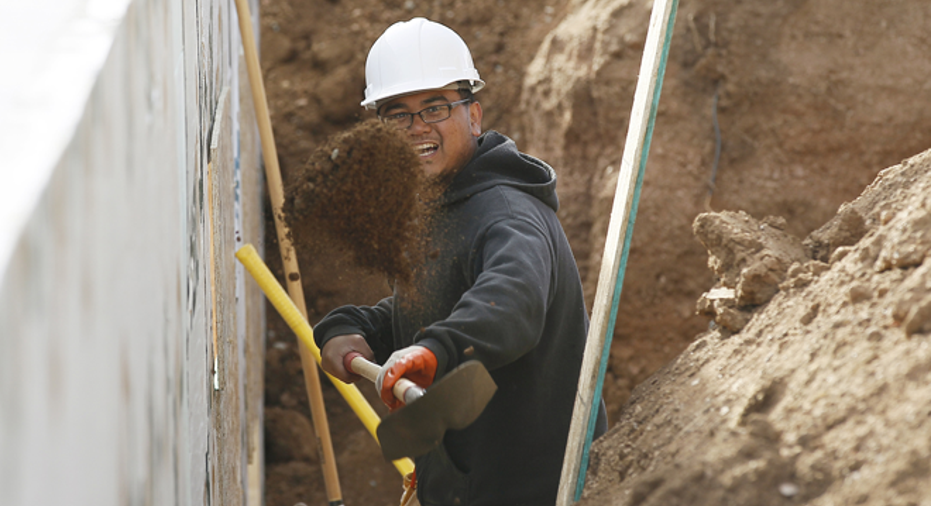 U.S. housing starts fell for a third straight month in February, but a rebound in building permits offered some hope for the housing market as it struggles to emerge from a soft patch.
The Commerce Department said on Tuesday groundbreaking slipped 0.2 percent to a seasonally adjusted annual rate of 907,000 units.
That followed January's revised 11.2 percent decline and suggested underlying weakness in housing activity apart from the drag of cold weather. January starts were previously reported to have tumbled 16 percent.
Economists polled by Reuters had expected starts to rise to a 910,000-unit rate last month.
Groundbreaking plunged 37.5 percent in the Northeast last month, indicating unusually cold temperatures continued to dampen housing activity.
That was the biggest drop in more than two years and pushed starts in the Northeast to their lowest level since November 2012.
Starts also fell 5.5 percent in the West, which was unaffected by severe weather. The weather explanation for the weak housing data is challenged by a 7.3 percent rise in starts in the South and a 34.5 percent jump in the Midwest.
Housing started losing momentum last summer, with sales falling after a run-up in mortgage rates.
While mortgage rates have dropped a bit and the weather is starting to warm up, housing will probably take a while to regain strength as high prices and a shortage of homes on the market keep out potential buyers.
A report on Monday showed homebuilders were a bit optimistic in March but downbeat about sales over the next six months. Builders were also worried about shortages of lots and skilled labor, and rising prices for materials.
Groundbreaking for single-family homes, the largest segment of the market, rose 0.3 percent to a 583,000-unit pace last month. Starts for the volatile multi-family homes segment fell 1.2 percent to a 324,000-unit rate.
Permits to build homes increased 7.7 percent in February to a 1.02 million-unit pace. Permits for single-family homes fell 1.8 percent. Multifamily sector permits surged 24.3 percent.
(Reporting By Lucia Mutikani; Editing by Paul Simao)