FDA authorizes Pfizer booster shots for seniors, high-risk people
An advisory group serving the FDA rejected a White House plan to dispense third shots to nearly everyone
The Food and Drug Administration on Wednesday authorized Pfizer booster shots for people above the age of 65 or who are at high risk. 
In a press release sent to Fox Business, the FDA said it has approved a single booster shot for certain people to be administered at least six months after receiving their first two doses. 
These groups include individuals 65 years and older, and individuals ages 18 to 64 who are either at "high risk of severe COVID-19" or who work in high-risk places.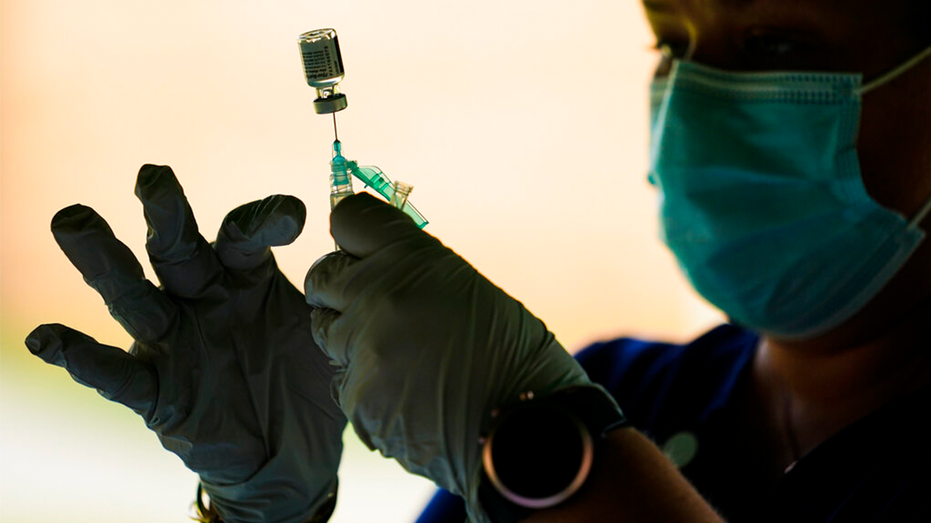 "Today's action demonstrates that science and the currently available data continue to guide the FDA's decision-making for COVID-19 vaccines during this pandemic. After considering the totality of the available scientific evidence and the deliberations of our advisory committee of independent, external experts, the FDA amended the EUA for the Pfizer-BioNTech COVID-19 Vaccine to allow for a booster dose in certain populations such as health care workers, teachers and daycare staff, grocery workers and those in homeless shelters or prisons, among others," said Acting FDA Commissioner Janet Woodcock. 
UNITED AIRLINES EMPLOYEES SUE COMPANY OVER ITS 'DRACONIAN' COVID VACCINE MANDATE
The announcement comes after an advisory group serving the FDA overwhelmingly rejected a sweeping White House plan to dispense third shots to nearly everyone. 
The panel instead endorsed booster doses of the Pfizer vaccine only for senior citizens and those at high risk from the virus.
The timing of the FDA decision was highly unusual given that the agency typically takes action before the Centers for Disease Control and Prevention (CDC) convenes its own experts.
Advisers to the CDC heard a series of presentations Wednesday outlining the knotty state of science on boosters. On one hand, the COVID-19 vaccines continue to offer strong protection against severe illness, hospitalization, and death yet there are signs of more low-grade infections among the vaccinated as immunity wanes.
The across-the-board rollout of boosters proposed by the White House was supposed to have begun this week. Some questioned whether President Biden had gotten ahead of the science by announcing his plans before government regulators had reached any conclusions.
CLICK HERE TO GET FOX BUSINESS ON THE GO
The U.S. is dispensing around 760,000 vaccinations per day on average, down from a high of 3.4 million a day in mid-April. About 180 million Americans are fully vaccinated, or 64% of those who are eligible.
The Associated Press contributed to this report.