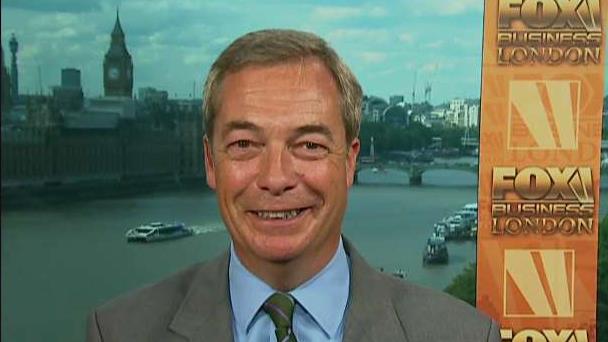 Nigel Farage may have been named as a person of interest in the FBI's Trump collusion investigation, but the former UK Independence Party leader says he's "laughing" it off, calling the claims an example of "fake news."
"It is total hysterical rubbish, I've never even been to Russia, I've had no business dealings in Russia, I had nothing to do with Russia whatsoever. This is the liberal elite who are bad losers who are trying to find a way out," he told FOX Business' Stuart Varney, regarding the report by The Guardian.
More from FOXBusiness.com
Farage says "liberal elites," who had trouble coping with Brexit and the election of President Donald Trump, are lashing out because they have no one else to blame for their political losses in 2016.
"They have to find a conspiracy theory that fits and it must be that the Russians have set the whole thing up, so suddenly I am at the center of an international spider web as if I'm somehow between Putin, Trump and Julian Assange," he said.