Factory Orders Take Biggest Dive in 3 Years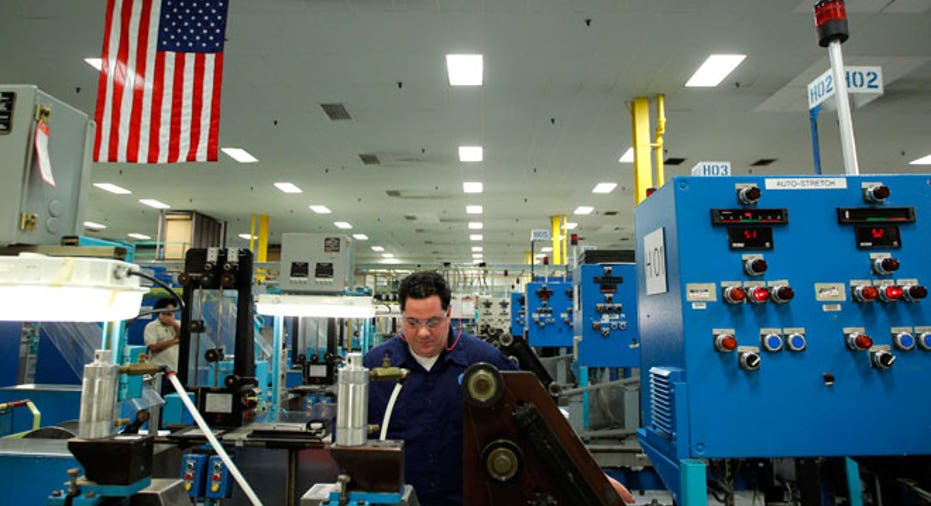 New orders for U.S. factory goods in March recorded their biggest decline in three years as demand for transportation equipment and a range of other goods slumped, government data showed on Wednesday.
The Commerce Department said orders for manufactured goods dropped 1.5 percent after a revised 1.1 percent rise in February.
Economists had forecast orders falling 1.6 percent after a previously reported 1.3 percent increase in February.
While the report showed broad weakness in March in a sector that has carried the economic recovery, anecdotal evidence suggests factories continued to expand as the second quarter started.
The Institute for Supply Management's index of national manufacturing activity climbed to a 10-month high in April, with a measure of new orders received by factories the highest in a year, data showed on Tuesday.
The Commerce Department report showed orders for transportation equipment tumbled 12.6 percent in March on weak orders for civilian aircraft. Orders for motor vehicles and parts was flat in March after rising 1 percent in February.
Auto sales surged early in the year reflecting pent-up demand from households after a devastating earthquake and tsunami in Japan caused disruptions to auto production in 2011 and left dealers without models that consumers wanted to buy.
Industry data on Tuesday showed motor vehicle sales increased at an annual rate of 14.4 million units in April after rising at a 14.3 million unit pace in March, suggesting fundamental strength in the sector.
Strong auto sales buoyed consumer spending in the first quarter and contributed significantly to the economy's 2.2 percent growth pace during that period.
Factory goods orders excluding transportation were flat in March after rising 1 percent the prior month.
Unfilled orders at U.S. factories edged up 0.1 percent after rising 1.2 percent in February. Shipments of factory goods increased 0.7 percent after rising 0.1 percent the prior month, while inventories gained 0.3 percent.
The department said orders for durable goods, manufactured products expected to last three years or more, fell 4 percent instead of the 4.2 percent decline reported last week.
Durable goods orders excluding transportation were down 0.8 percent rather than 1.1 percent.
Orders for non-defense capital goods excluding aircraft -- seen as a measure of business confidence and spending plans - dipped 0.1 percent in March instead of the previously reported 0.8 percent drop.