Factory Orders Increase 0.8% in October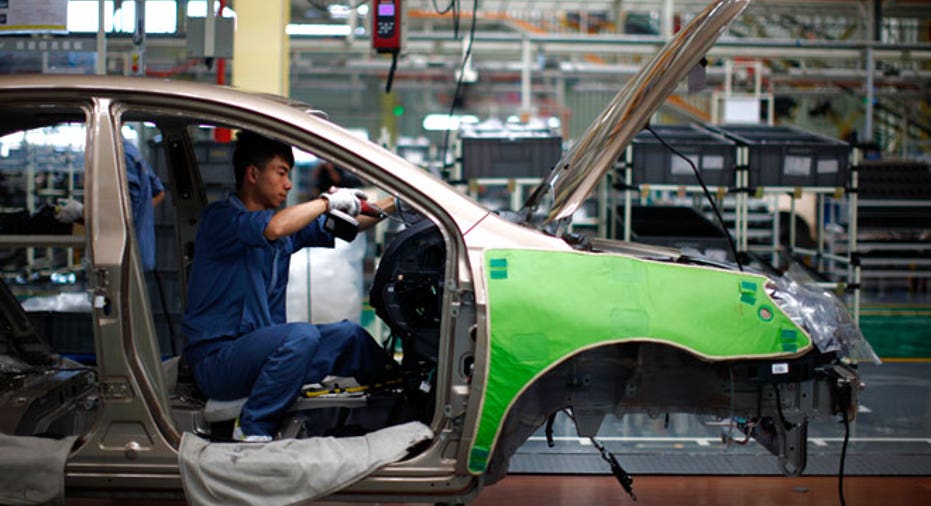 U.S. factory orders increased in October despite a slowdown in demand for civilian aircraft and defense equipment.
Orders for manufactured goods increased 0.8% to $477.58 billion, the third increase in four months, the Commerce Department said Wednesday. Economists surveyed by Dow Jones Newswires had forecast a 0.1% decline.
The gains were led by a 4.6% increase in machinery orders and 1.1% advance in nondurable goods, products such as food and petroleum.
Excluding transportation, factory orders rose 1.3% during the month.
Civilian aircraft orders slowed by 5.6% to $13.80 billion in October, but the figure was still considerably higher than August, when orders totaled only $533 million.
Overall durable goods orders--items meant to last at least three years--were up 0.5%, compared to last week's preliminary reading of an unchanged figure from September.
A key measure of business investment--orders for non-defense capital goods, excluding aircraft--advanced 2.9%, which is the best gain since February.
The report indicates the manufacturing sector is improving despite uncertainty over domestic policy and the global economy.
Meanwhile, orders for defense capital-goods dropped 7.4% in October after surging 37.4% the previous month. Economists have been closely watching defense spending as the federal government could slash military budgets next year unless Congress and the White House reach an agreement over scheduled budget cuts and tax increases.
Excluding defense, total factory orders were up 0.8%.
Unfilled orders, a sign of future demand, rose 0.3% in October. Factory inventories increased 0.1% and shipments were up by 0.4%.