Factory Orders Climb 1.1% in June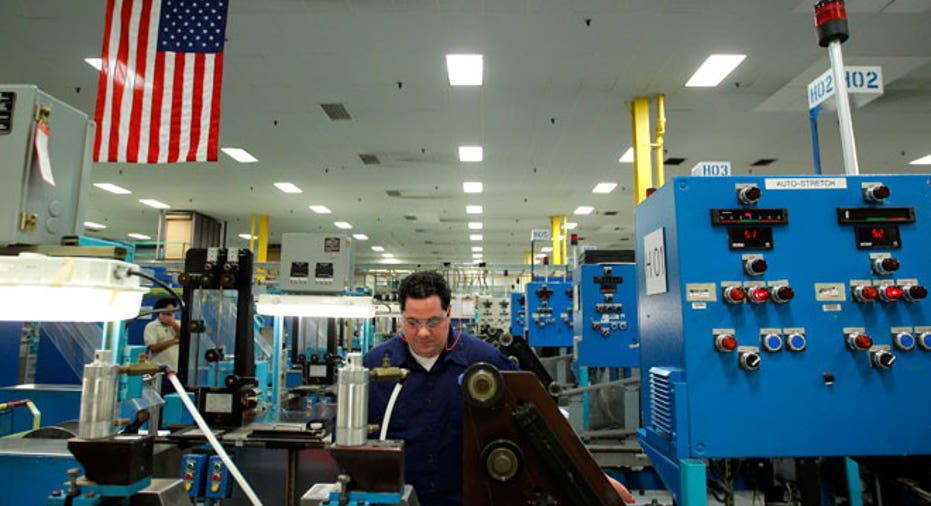 New orders for U.S. factory goods rose more than expected in June as demand increased across the board, pointing to a strengthening in manufacturing activity.
The Commerce Department said on Tuesday new orders for manufactured goods increased 1.1 percent after a downwardly revised 0.6 percent decline in May.
Economists polled by Reuters had forecast new orders received by factories rising only 0.6 percent after May's previously reported 0.5 percent fall.
Manufacturing is expanding strongly, helping to keep the economy on solid ground. A survey last Friday showing new orders at the nation's factories surged in July.
Automobile production is also accelerating. But businesses amassed huge piles of stocks in the second quarter, which they will probably need to work through before placing more orders.
That could take some edge off factory activity and overall economic growth. The economy grew at a 4.0 percent annual pace in the April-June period, and growth estimates for the third quarter are currently around a 3 percent rate.
Orders excluding the volatile transportation category jumped 1.1 percent in June, the largest increase since July of last year, as bookings for primary metals, machinery and electrical equipment, appliances and components rose. Orders for computers and electronic products also increased.
Unfilled orders at factories rose 1.0 percent. Order backlogs have increased in 14 of the last 15 months.
The Commerce Department also said orders for durable goods, manufactured products expected to last three years and more, rose a sturdy 1.7 percent in June instead of the 0.7 percent rise reported last month.
Durable goods orders excluding transportation surged 1.9 percent instead of the previously reported 0.8 percent advance.
Orders for non-defense capital goods excluding aircraft - seen as a measure of business confidence and spending plans - increased 3.3 percent, revised up from the 1.4 percent gain reported last month.
The factory orders report showed inventories rose 0.3 percent in June, slowing from May's 0.8 percent gain. Shipments rose 0.5 percent after slipping 0.1 percent in May. The inventories-to-shipments ratio was unchanged at 1.31. (Reporting by Lucia Mutikani; Editing by Paul Simao)