Factory Growth Falls to Slowest Pace in Nearly 3 Years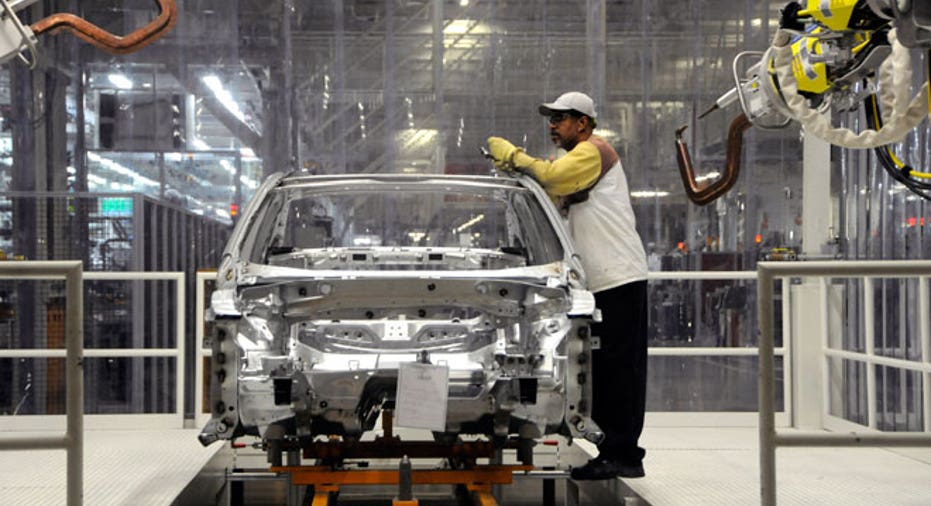 The U.S. manufacturing sector grew in July at its slowest pace in nearly three years as a debt crisis in Europe and economic and political uncertainty at home dented demand, a survey showed on Wednesday.
The final Markit U.S. Manufacturing Purchasing Managers Index stood at 51.4 in July, below both a preliminary estimate of 51.8 and June's reading of 52.5. It was the lowest reading since September of 2009.
A reading above 50 indicates expansion.
If falling export orders and weaker domestic demand persist, the sector may start to contract in the third quarter, said Markit chief economist Chris Williamson.
"Producers are being hit by the ongoing euro zone crisis, slower global economic growth and increasing unease about demand in the home market as elections loom closer and uncertainty hangs over fiscal and monetary policies,'' Williamson said.
Orders for export fell for a second straight month while the pace of overall new orders slowed to 51.0 from 53.7 in June. The index's employment component slipped to 52.7 from 52.8, suggesting, Williamson said, that ``companies are clearly taking a cautious approach to recruitment.''
The U.S. economy slowed in the second quarter, leaving markets betting the Federal Reserve will kick off another round of monetary stimulus, possibly by September.
The economy also faces a raft of automatic tax hikes and spending cuts in 2013 unless Congress delays them. This likely won't be addressed until after the Nov. 6 presidential election.