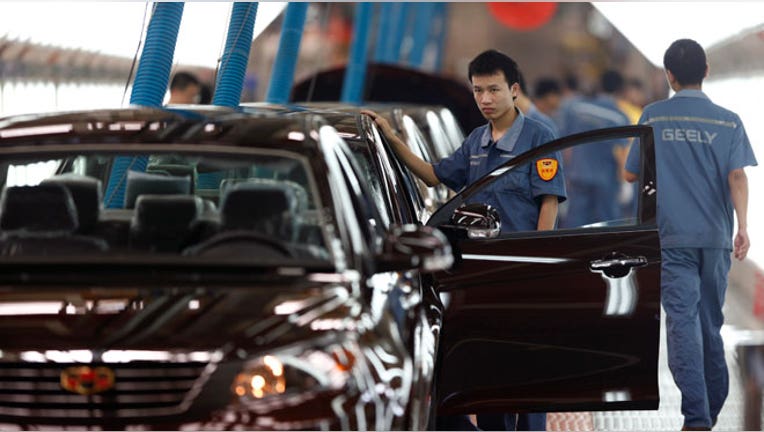 U.S. manufacturing activity growth slowed in September as demand for products declined and firms took on fewer workers, an industry report showed on Monday.
Financial data firm Markit said its "flash," or preliminary, U.S. Manufacturing Purchasing Managers Index retreated to 52.8 this month from 53.1 in August. A reading above 50 indicates expansion.
Output growth accelerated to a six-month high of 55.3 from 52.5, but new order inflows from domestic and overseas customers slowed, suggesting "production growth is likely to weaken in the fourth quarter unless demand picks up again in October," said Chris Williamson, Markit's chief economist.
Firms took a cautious approach to hiring this month. The employment sub-index fell to 51.4, marking the slowest rate of job creation in three months. It stood at 53.1 in August.
The survey suggests growth momentum in the sector may be flagging and "vindicate(s) the Federal Reserve's decision to hold off on tapering its asset purchases," Williamson said.
Citing concerns about the economy's health, the Fed decided last week to carry on buying $85 billion of bonds each month to keep interest rates low and support growth. Investors expected the central bank to begin trimming those purchases this month.
The U.S. economy grew at a faster-than-expected 2.5% clip in the second quarter, but the Fed last week cut sharply its growth forecasts for the full year and for 2014.
Markit's "flash" reading is based on replies from about 85% of the U.S. manufacturers surveyed. A final reading will be released on the first business day of the following month.
A separate national manufacturing survey from the Institute for Supply Management, however, showed the sector grew in August it its fastest pace in more than two years as new orders rose.
ISM will release its survey for September on October 1.