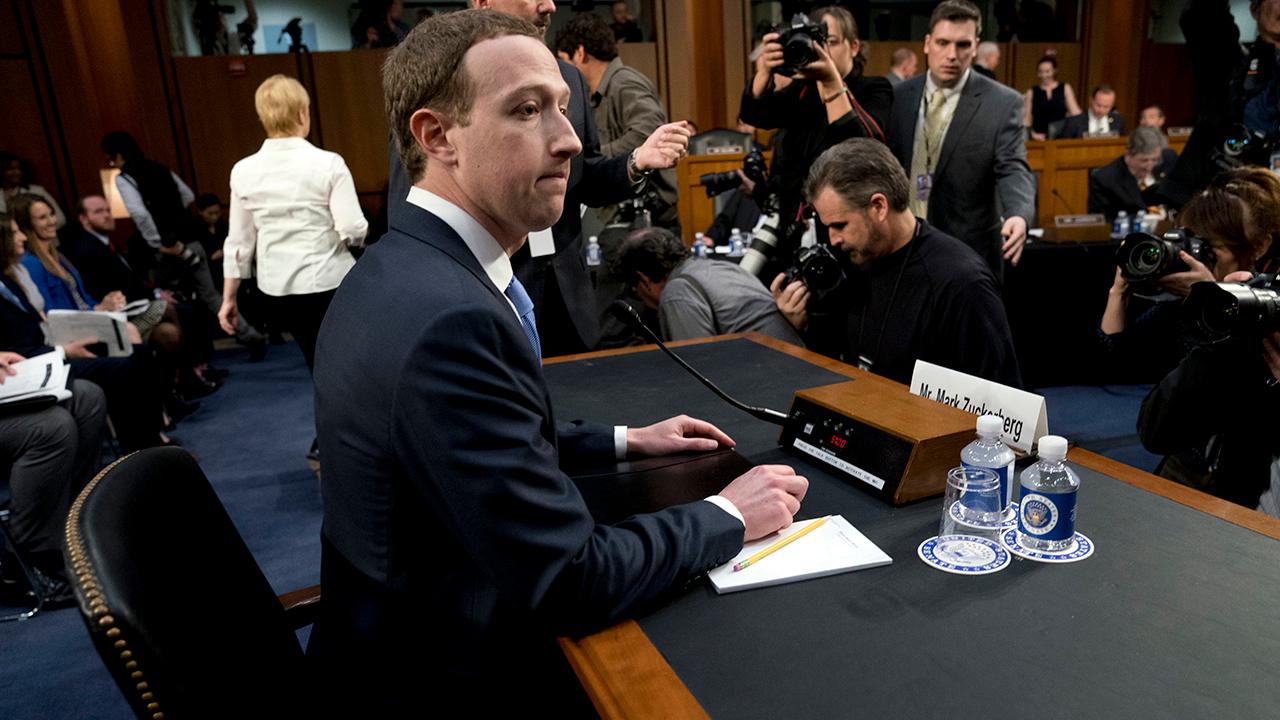 Facebook CEO Mark Zuckerberg testified before lawmakers on Capitol Hill on Tuesday in the wake of a data privacy scandal that left as many as 87 million of the social media site's users vulnerable to having their information stolen.
"The broadest mistakes that we made here are not taking a broad enough view of our responsibility," he told lawmakers.
Zuckerberg appeared before a joint session of 44 senators in his first-ever hearing before Congress.
While the tech entrepreneur has publicly accepted full responsibility for failing to protect users' data, Zuckerberg faced tough questions on a range of issues including Russian interference on the social media platform during the 2016 election cycle and allegations that the company's "news curators" select "trends" on the site on the basis of their own political biases.
"I am very committed to making sure that Facebook is a platform for all ideas," Zuckerberg said.
Read below for FOX Business' full coverage of Tuesday's hearing.