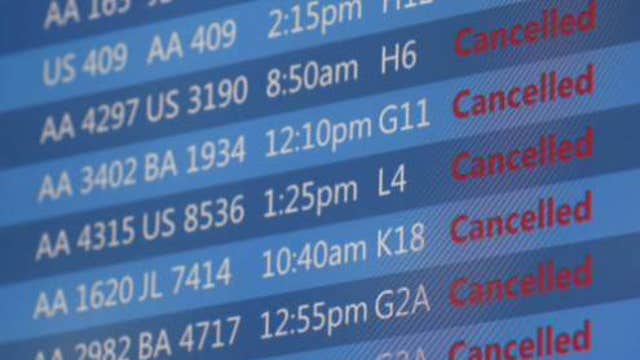 The U.S. aviation safety agency's top official said on Monday he has asked for a review of all U.S. air traffic control contingency plans and security policies, following a fire on Friday that crippled air travel over much of the Midwestern U.S.
Speaking at an industry conference, Federal Aviation Administration Administrator Michael Huerta said the agency won't hesitate to make changes in security policies if needed.
The outage Friday affected more than 3,000 flights. It was caused by a contract employee who allegedly started a fire at a control facility near Chicago and suffered self-inflicted wounds. Huerta, in his first public comments since the incident Friday, said 20 of 29 pieces of communications equipment were damaged by the fire, and installation of new equipment began Sunday night, and is being carried out largely by contractor Harris Corp.
He said the agency was undertaking a 30-day review of its contingency plans at air traffic control facilities and also a review of security procedures.
"It's very, very important that we do a thorough review of the security protocols for the access to all of our facilities and make sure that we have the best processes in place," Huerta said at a conference organized by the Air Traffic Control Association.
Speaking more broadly about an ongoing overhaul of the air traffic control system, known as NextGen, Huerta said the FAA was committed to meeting a 2020 deadline for air carriers to equip jetliners with the capability to work with the new system.
"We will try to identify what the issues are, or what the barriers are, so that the carriers can equip by the deadline that we worked with industry to establish, a deadline that is rapidly approaching, January 2020," Huerta said.
"That date is not going to change," he added. "NextGen is on track. And we will keep it on track, but to do so, we've got to meet that equipage mandate."
NextGen will use global satellite navigation and other changes to fit more aircraft into the airspace and improve the efficiency of air travel.
Cancellations and delays continued on Monday at Chicago airports, with 300 canceled flights at O'Hare International Airport, according to Chicago's Department of Aviation.
(Reporting by Alwyn Scott; additional reporting by Mary Wisniewski in Chicago; Editing by Meredith Mazzilli)