Expectations High for Strong July Jobs Report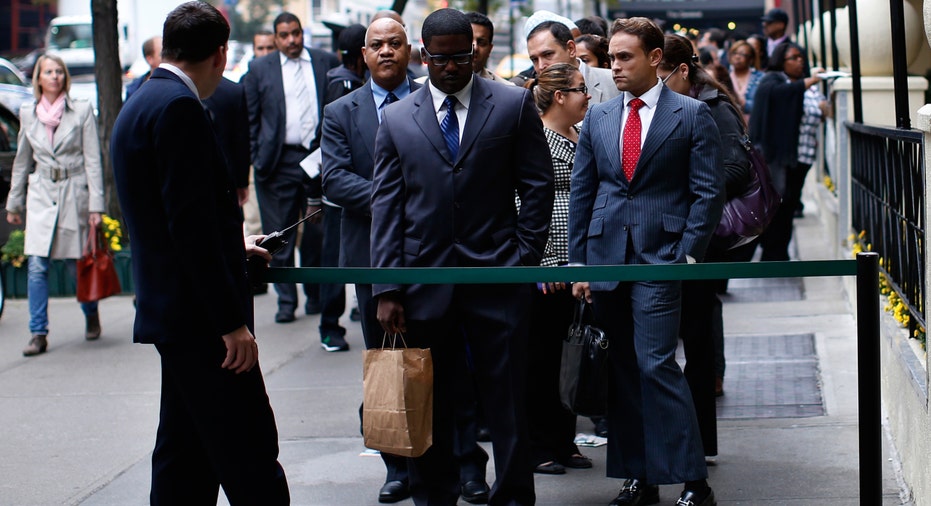 Expectations are running high for another strong monthly jobs report when the U.S. Labor Department releases its July figures on Friday.
The consensus among economists is a gain of 233,000 jobs and that the headline unemployment rate will hold steady at 6.1%, its lowest level in nearly six years.
If the projections hold, it would be the fifth-consecutive month that the U.S. gained more than 200,000 jobs. Job growth has averaged a solid 272,000 for the last three months prior to July.
A number of signs point toward ongoing momentum in labor markets.
"While unemployment claims have run very low in recent weeks, (suggesting the potential for a strong report), this may be due in part to smaller-than-normal auto plant summer shutdowns.  Even with this, however, there is the potential for a 200,000+ increase in non-farm payrolls.  More important, potentially, to the bond market would be any pick up in wage growth or a decline in the unemployment rate to 6.0%," said David Kelly, chief global strategist JPMorgan Funds.
As in recent months, analysts will be looking beyond the top-line numbers of job growth and the unemployment rate.
The Federal Reserve, seeking to normalize monetary policy after years of economic stimulus in the wake of the 2008 financial crisis, has pointed to "slack" in the labor markets as justification for a cautious approach toward normalization.
Specifically, Fed Chair Janet Yellen has said that despite the recent gains in employment too many Americans remain unemployed or underemployed, meaning they are working either temporarily or part-time. In addition, hourly wages and average hours per week have remained stagnant for months.
All of these factors have kept inflation well below the Fed's target rate of 2%, although that number is starting to tick higher. The Fed has said it will maintain its cautious approach toward normalizing monetary policy until the inflation rate approaches that 2% target.
Labor-market slack contributes to low inflation because weak wage growth cuts into consumer demand, which keeps prices low. The Fed sees a 2% inflation rate as healthy because it means wages are rising, allowing consumers more cash to spend, which drives up demand for goods.
Also being closely watched is the labor force participation rate, a key measure of the percentage of Americans currently working. The rate was stagnant in June at 62.8% for the third month in a row and is hovering at its lowest level since the late 1970s. The employment-population ratio at 59% was little changed from the prior month.
Analysts want to see these figures moving higher because it means that Americans who lost their jobs in the recent recession are making their way back into the workforce.