Ex-Jefferies trader's U.S. fraud trial nears end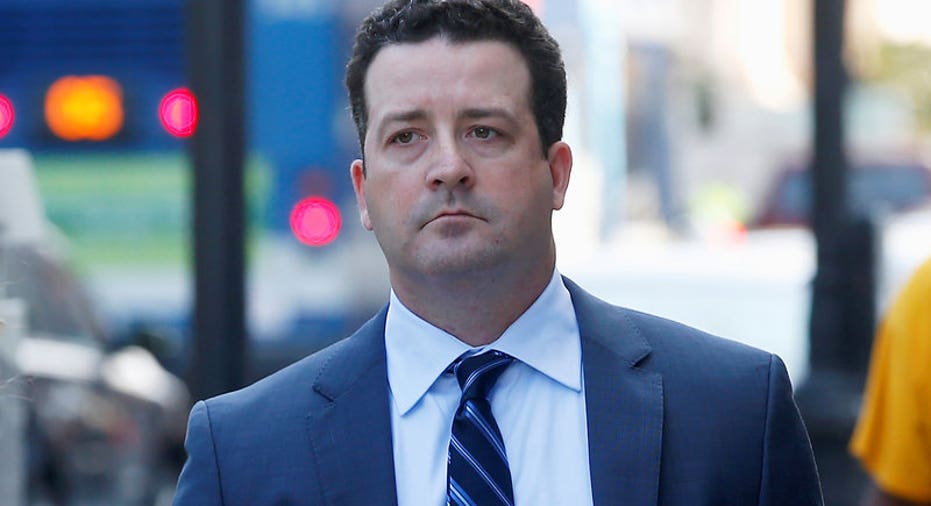 NEW HAVEN, Conn. (Reuters) - A former Jefferies Group Inc bond trader being tried a second time for defrauding clients about prices of mortgage bonds should be convicted because he lied repeatedly to his own customers to boost profits, a U.S. prosecutor argued on Friday.
Jesse Litvak, 42, was "motivated by greed," and it was no excuse that other traders might have deceived their own customers, Assistant U.S. Attorney Jonathan Francis told a federal jury in New Haven, Connecticut in his closing argument as the retrial neared its end.
"Even a child knows that 'Billy did it too' isn't an excuse for bad behavior," Francis said. "A grown man knows that lying to cheat people is the wrong thing to do."
Litvak's lawyers have not yet given their closing argument. They have contended that Litvak's customers were sophisticated enough to know if he was cheating them, and relied on other factors in deciding when to buy and sell and at what prices.
Jurors are expected to soon begin deliberating the fate of Litvak, who had worked in Jefferies' office in Stamford, Connecticut and was first charged in January 2013.
The securities fraud case signaled the start of a federal crackdown on suspect negotiating tactics by bond traders, and its outcome could affect cases against six other former traders.
Three from Nomura Holdings Inc <8604.T> face an early May trial, one from Cantor Fitzgerald & Co was charged last month, and two from Royal Bank of Scotland Group Plc pleaded guilty. An acquittal of Litvak could lead to a withdrawal of those pleas.
Prosecutors accused Litvak of misleading customers about bond prices from 2009 to 2011.
They said this caused customers to overpay for bonds they bought and be paid less for bonds they sold, leading to roughly $2.25 million of improper profit for Jefferies, a unit of Leucadia National Corp .
Litvak was convicted of securities fraud and defrauding the government in March 2014 and sentenced to two years in prison.
A federal appeals court overturned the conviction in December 2015, but said prosecutors could try again to prove securities fraud.
The appeals court also said that unlike at the first trial however, Litvak could offer expert testimony that his customers were sophisticated, and relied on multiple factors when buying and selling bonds, not just on statements he made.
Lawyers for Litvak presented such testimony this week, but as at the first trial Litvak did not take the stand.
The case is U.S. v. Litvak, U.S. District Court, District of Connecticut, No. 13-cr-00019.
(Reporting by Jonathan Stempel in New Haven, Connecticut; Editing by Chris Reese)