Ex-AIG CEO Greenberg admits to accounting fraud, settles lawsuit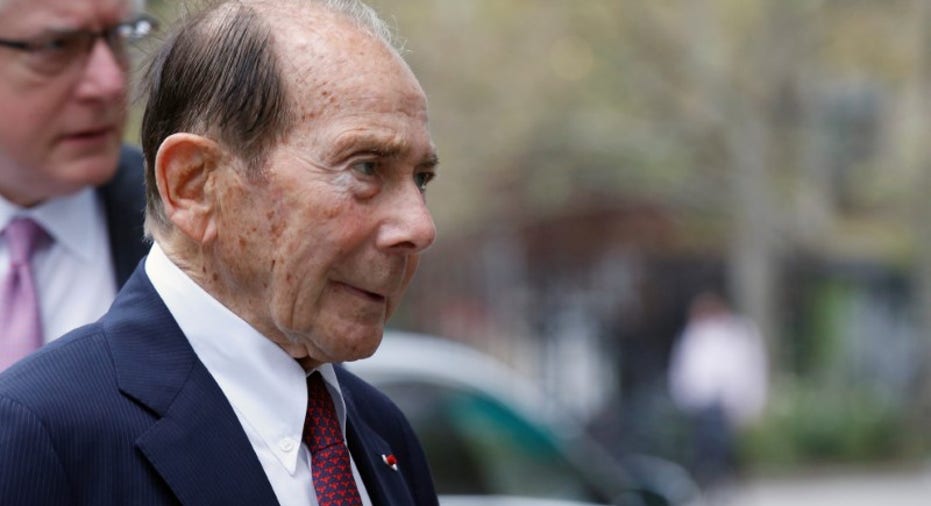 Former American International Group Inc Chief Executive Maurice "Hank" Greenberg admitted to his involvement in two fraudulent reinsurance deals as part of a settlement of an accounting fraud lawsuit, New York Attorney General Eric Schneiderman said on Friday.
The lawsuit was brought in 2005 after AIG said it had engaged in certain improper reinsurance transactions, while Greenberg was CEO and Howard Smith was chief financial officer, that fundamentally misrepresented the insurer's finances between 2000 and 2004.
"After over a decade of delays, deflections, and denials by Mr. Greenberg, we are pleased that Mr. Greenberg has finally admitted to his role in these fraudulent transactions and will personally pay $9 million to the State of New York," Schneiderman said in a statement.
Greenberg and Smith also agreed to return the multi-million dollar bonuses they received while the frauds were on AIG's books, Schneiderman said.
The two former executives of AIG were asked stand trial for orchestrating sham transactions by New York's top court in June last year. The court had ruled at the time that the state could seek to recoup from Greenberg and Smith tens of millions of dollars in bonuses and interest.
(Reporting by Sruthi Shankar in Bengaluru; Editing by Savio D'Souza)