Everyone is Anxious to Hear from the Fed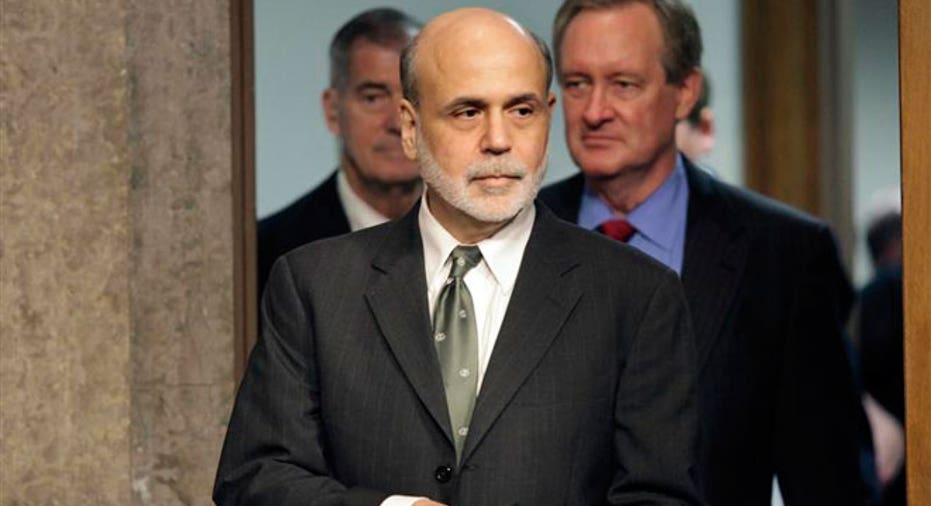 The Federal Reserve is widely expected to address a stubbornly dormant U.S. economy Thursday by announcing some form of intervention intended to serve as a stimulus.
Opinions vary widely on what form that intervention might take and, more importantly perhaps, how effective it will be.
The Federal Open Markets Committee, which sets most Fed policy, will announce its decision at 12:30 p.m. EST, following two days of meetings. Fed Chairman Ben Bernanke will hold a press conference at    2:15 p.m. to answer questions.
The Fed will also release new economic forecasts today, which could provide justification for whatever policy moves the Fed announces.
Stock markets clearly favor another round of quantitative easing, or QE III, in which the Fed buys U.S. government bonds in an effort lower long-term interest rates, promote borrowing and ultimately spur growth.
Stock markets will almost certainly tumble if the Fed announces anything short of that.
But the Fed could also extend programs already in place, such as Operation Twist, initiated a year ago in which the central bank has shifted its portfolio of assets toward long-term securities and away from short-term assets.
The Fed is also likely to announce that historically low interest rates will stay where they are for several more years. Interest rates have been set at a range of 0%-0.25% since December of 2008 and Fed bankers have promised to keep them there until at least late 2014. But that deadline is widely expected to be extended until at least 2015 and possibly longer.
Peter Tchir, with TF Market Advisors in Connecticut, predicted "the Fed delivers an incredibly dovish statement and may even introduce some 'targeting' but will not have a big full balance sheet expansion at this stage."
In other words, stock markets expecting another large round of quantitative easing are going to be disappointed.
The disappointing August jobs report released on Friday, which revealed that a meager 96,000 jobs were added last month, seemed to confirm for many that the Fed was ready to act. While the unemployment rate fell last month to 8.1% from 8.3% it was only because 368,000 people left the workforce altogether, apparently having given up hope of finding a job.
During a high-profile speech in Jackson Hole, Wyo., last month, Fed Chairman Ben Bernanke made a point of saying that labor market data would be critical to Fed policy decisions. Still, Bernanke stopped short of guaranteeing new stimulus based solely on lousy jobs numbers.
At the same time, Bernanke has made it clear in speeches and statements that central bank monetary policy is not a cure-all for the ills plaguing global financial markets.