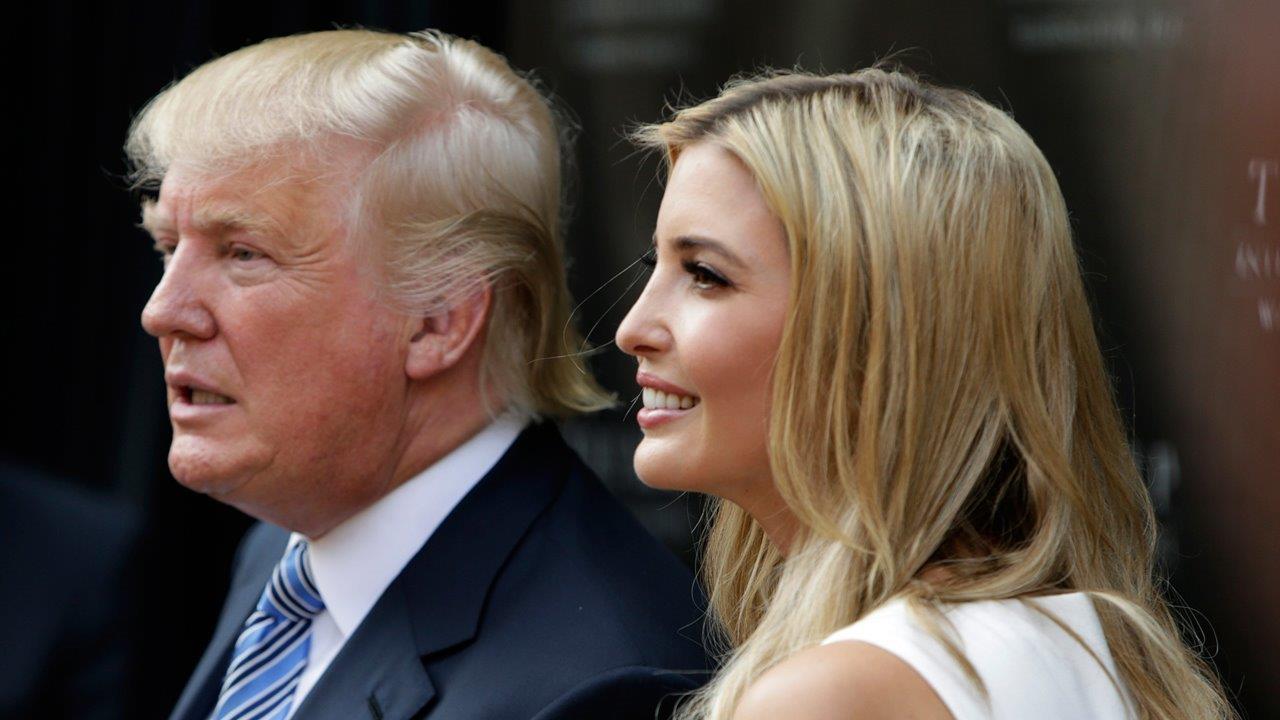 Some have criticized President Trump's appointment of daughter Ivanka as assistant to the president, questioning her qualifications for the role. But Eric Trump said his sister should be applauded, not criticized, for her potential to bring a different voice to Washington, D.C.
"She's beautiful in so many ways and she's smart and she's intelligent and she's full of class and I think that's why people love Ivanka," Trump told the FOX Business Network's Maria Bartiromo.
In her new role, Ivanka will continue her work on the women's movement, where she can be "an immense positive force in Washington, D.C." in his opinion.
"You see so many critics out there and actually it's a very sad thing," Eric said.  "Here's somebody who moved their kids, took their kids out of school, moved them down to Washington, D.C., is there to support somebody making no salary and is an amazing talent."
The Trump kids aren't the only family members on board. Ivanka's husband, Jared Kushner, was recently appointed as a senior advisor to the president and Lara Trump, wife of Eric, was hired by Trump's digital firm as a new senior consultant.
"I am currently working with the 2020 Trump campaign day-to-day operations," Lara said. "We've been putting on rallies and it was so important that the movement that was started in this country continued and we wanted to let the people know we are still here. We are still working for you."
More From FOXBusiness.com