Emerging Market ETFs Win Clinton, Trump Debate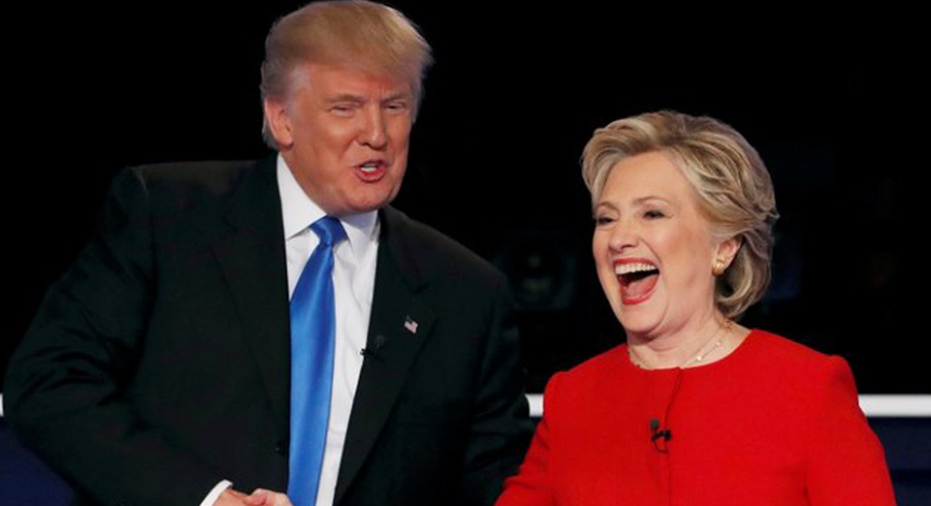 Following the political battle of words between Democratic presidential nominee Hillary Clinton and Republican hopeful Donald Trump, many believed Clinton took the upper hand, with emerging market exchange traded funds coming out as a clear winner.
Emerging markets, notably Mexico and Indonesia, were among the winners of Monday's debate as many investors believed a Clinton win would mean more favorable foreign trade relations.
Trump has exhibited strong protectionist rhetoric on international trading, vowing to renegotiate some trade agreements in his "America First" platform. Consequently, many emerging countries, notably those involved in the Trans-Pacific Partnership, could suffer under a Trump administration focused on protecting American industries.
Consequently, after the debates, many judged Clinton came out ahead, which helped benefit Asian Pacific markets, such as the iShares MSCI Indonesia ETF (NYSE:EIDO) and Market Vectors Indonesia Index ETF (NYSE:IDX), which target Indonesian markets.
ETF investors can also look at broader emerging Asia options, including the Global X FTSE ASEAN 40 ETF (NYSE:ASEA), SPDR S&P Emerging Asia Pacific ETF (NYSE:GMF) and iShares MSCI Emerging Markets Asia ETF (NYSE:EEMA).
ASEA leans toward southeast Asian economies, including Singapore 32.1%, Malaysia 25.5%, Indonesia 19.8%, Thailand 14.7% and Philippines 7.9%.
GMF top country weights include China 44.2%, Taiwan 21.5%, India 17.7%, Malaysia 4.5%, Thailand 4.6%, Indonesia 4.3% and Philippines 2.5%.
EEMA also includes Asia Pacific exposure, except the MSCI categorizes South Korea as an emerging economy. Country weights include China 37.4%, South Korea 20.5%, Taiwan 16.9%, India 11.9%, Malaysia 3.7%, Indonesia 3.8%, Thailand 3.1% and Philippines 1.9%.
Moreover, the Republican nominee has questioned NAFTA and free trade, vowed to add tariffs on Mexican imports and wanted to build a border wall to keep out Mexican immigrants, adding to price volatility in the Mexican peso in recent months. The peso was one of the most undervalued emerging market currencies ahead of the debates and has acted as a bellwether of developing market sentiment to the likelihood of a Trump presidential win.
ETF investors can also gain exposure to the Mexican markets through the iShares MSCI Mexico Capped ETF (NYSE:EWW), which holds broad range of companies in Mexico, and SPDR MSCI Mexico Quality Mix ETF (NYSE:QMEX), which tracks a more customized basket of Mexico stocks that were selected based on metrics like value, quality and low volatility. Since the two ETFs do not hedge currency risks, a strengthening peso currency would further bolster returns - an appreciating peso would translate to higher U.S. dollar-denominated returns.
This article was provided courtesy of our partner etftrends.com.