Embattled Samsung Group chief paid $1 million by flagship affiliate in 2016-filing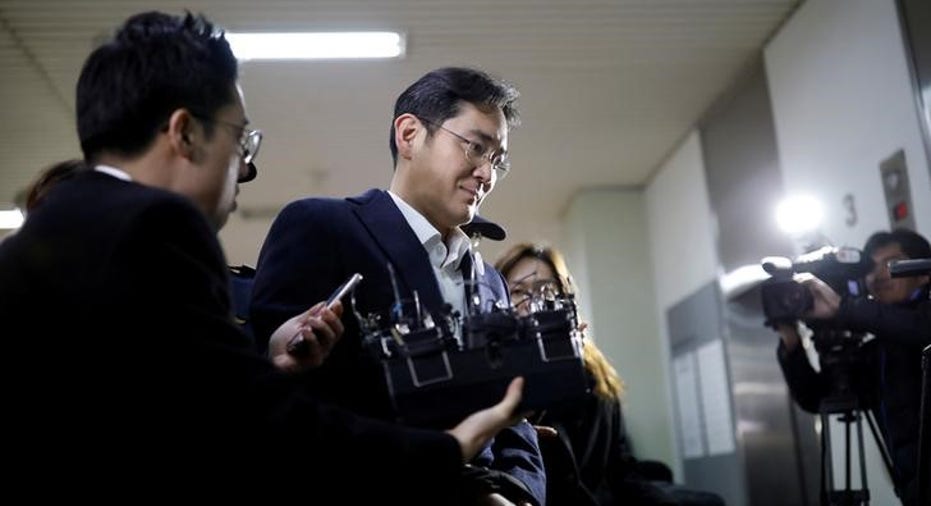 Samsung Electronics Co Ltd <005930.KS> said on Friday it paid Vice Chairman Jay Y. Lee, the third-generation leader of Samsung Group [SAGR.UL], 1.135 billion won ($1.02 million) last year, disclosing his compensation for the first time.
Lee is currently on trial for bribery, embezzlement and other charges amid a corruption scandal that has rocked South Korea.
Lee's compensation package includes 476 million won in wages equivalent to three months' pay as director. South Korean companies are required to disclose compensation for executives who sit on the board and are paid at least 500 million won on an annual basis.
(Reporting by Se Young Lee; Editing by Randy Fabi)