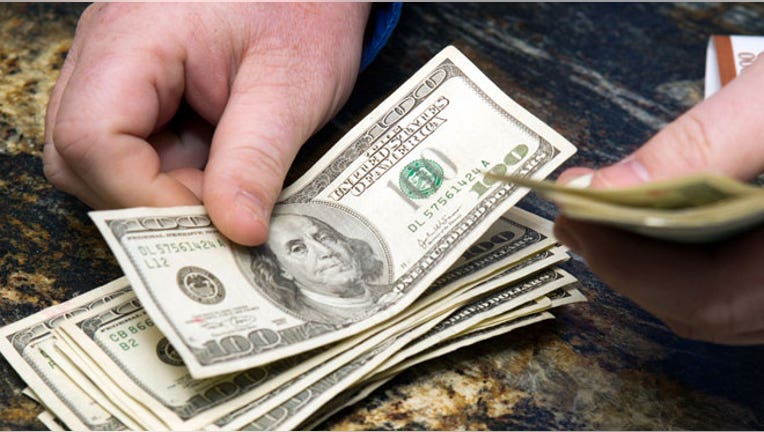 Forecasters have sharply lowered their outlook for U.S. economic growth after a raft of weak data, according to a survey of economists from the Federal Reserve Bank of Philadelphia released Friday.
The Philly Fed's second quarter poll showed economists now see U.S. gross domestic product expanding just 2.4% this year, down from a median 3.2% estimate in the first quarter survey.
Indeed, they now see growth falling short of 3%, considered a level strong enough to get the labor market back to fuller health, for the foreseeable future. Forecasters see real GDP growth of 2.8% in 2016 and 2017 respectively, with the rate then easing to 2.5% in 2018.
Respondents reduced their forecasts for nonfarm payroll employment gains in 2015 and 2016, the report said. At the same time, economists were slightly more optimistic about the unemployment rate. They see an annual average jobless rate of 5.4% in 2015, 5.0% in 2016, and 4.8% in 2017 and 2018 respectively. "The projections for 2016, 2017, and 2018 are slightly below those of the last survey," the Philly Fed said.
On the inflation front, forecasters expect the overall consumer price index to average 1.9% in the second quarter, above the prior survey's 1.6% estimate.
For the year as a whole, however, inflation looks set to remain very weak, and far below the central bank's 2% target, which is measured against a somewhat different inflation indicator known as the personal consumption expenditures index.
Survey respondents see U.S. inflation averaging just 0.7% in the final quarter of this year compared with the same period in 2014, down from 1.1% in the first quarter survey. For the Fed's preferred PCE measure, that figure is 0.8%, down from 1.1% also.
(By Pedro Nicolaci da Costa)