ECB's Draghi Won't Attend Jackson Hole Summit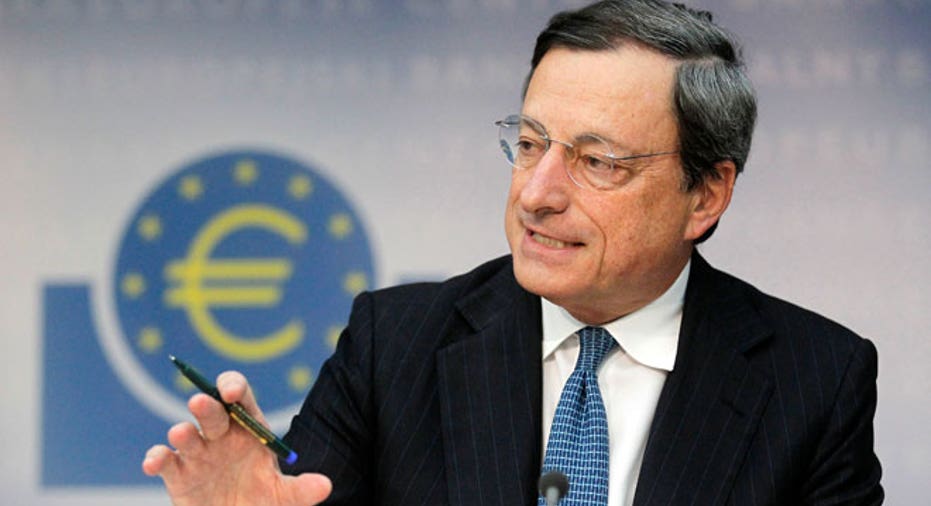 European Central Bank President Mario Draghi will not attend the annual Jackson Hole meeting of central bankers at the end of this week due to a heavy workload, the ECB said on Tuesday as its policymakers gear up for a critical meeting on Sept. 6.
Draghi had been expected to speak at the Jackson Hole gathering, but the retreat in the U.S. state of Wyoming falls just as ECB policymakers are hammering out the details of a new bond-buying plan aimed at tackling the euro zone debt crisis.
ECB policymaker Joerg Asmussen stressed on Monday that the bank's policymakers were still working on operational and technical details of the plan, which is aimed at easing the crippling borrowing costs facing Spain and Italy.
When asked whether Draghi was no longer planning to attend the Jackson Hole meeting, an ECB spokesman said: "That's correct ... He has a very heavy workload in the coming days."
None of the ECB's six-member Executive Board, the nucleus of the broader 23-man Governing Council, would attend the gathering of top policymakers hosted by the Federal Reserve.
However, Bundesbank chief Jens Weidmann still plans to go, the German central bank said.
The ECB is being forced to take a greater role in fighting the euro zone crisis while governments negotiate legal and political hurdles to coordinating a longer-term response, but Germany's Bundesbank wants to limit the scope of ECB action.
Weidmann stepped up his opposition to the ECB's latest moves to battle the euro zone's debt crisis on Sunday, saying the plans to buy bonds risked becoming a drug on which governments would get hooked.
Seeking to assuage Weidmann's concerns, Asmussen said on Monday the new programme will ensure countries whose bonds the ECB buys do not soft-peddle reforms.
Asmussen did not say when the ECB would begin buying bonds but made clear the plan could go ahead despite Bundesbank opposition. (Reporting by Paul Carrel and Andreas Framke, editing by Mike Peacock)