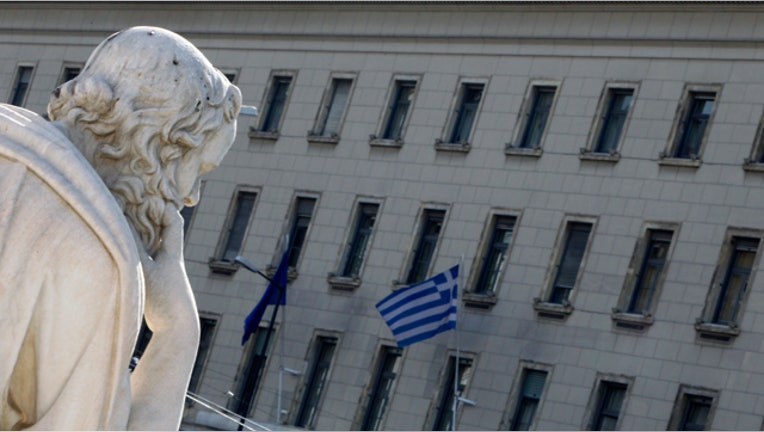 The head of the European Central Bank expressed cautious optimism on Monday that Greece would be able to benefit from ECB money-printing and regain normal access to central bank funds, but told Athens it needed to honor its debts.
Mario Draghi made the remarks in the European Parliament as German Chancellor Angela Merkel met Greek Prime Minister Alexis Tsipras and Athens sought to unlock the cash it needs to avoid crashing out of the euro zone.
Many of Greece's funding requirements and those of its banks are, in the meantime, being met by the ECB. On Monday, Draghi signaled that there was scope to normalize the manner in which such funding was provided.
"There will be time ... when we will be able to reinstate the (bond) waiver, we will be able to do QE (quantitative easing) to Greece," he said.
"Several conditions need to be satisfied and they are not there yet. But we are confident they will be if this process of policy dialogue is being reconstructed."
The ECB no longer accepts Greek bonds as security in return for finance to Greek lenders, which makes them reliant on emergency short-term finance. Greece can also not benefit now from the ECB's QE money-printing program because the ECB has already bought too many Greek bonds.
Draghi tempered his conciliatory tone with a stern warning.
"Greece and its international partners should now focus on setting the conditions for a successful conclusion of the review," he said, referring to the reform-for-aid program that was all but scrapped by the new leftist government in Athens.
"The government of Greece should commit to fully honor its debt obligations ... and to premise all future policies on this commitment."
Draghi said the ECB had an exposure to Greece of 104 billion euros ($113 billion) and played down the threat of any short-term impact of the country's troubles on the wider euro zone.
"At the present point in time, also thanks to the QE ... but also to a general situation which is much more resilient than it was a few years ago when the first Greek crisis materialized, we don't think there is a systemic risk now," he said.
He cautioned that he was "speaking for the short term". "I don't know exactly what the ...consequences ... are down the road," he said.
($1 = 0.9184 euros)
(Reporting By John O'Donnell and Paul Carrel; Editing by Jeremy Gaunt and John Stonestreet)