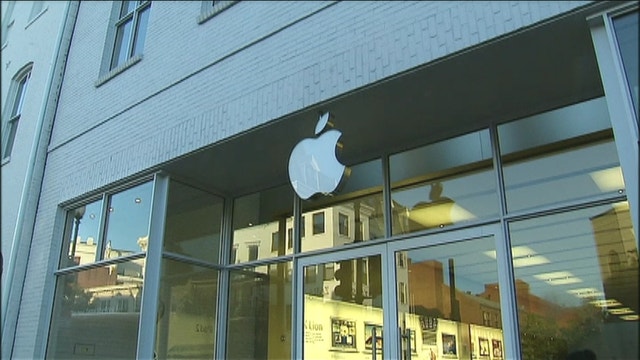 Investors will have their hands full digesting company earnings next week, the busiest of the second quarter reporting season. Nearly one-third of the companies that comprise the benchmark S&P 500 index are scheduled to report.
Important housing data is also due.
So far banking earnings have far outpaced analysts' estimates, with big banks like Goldman Sachs (NYSE:GS), Citigroup (NYSE:C) and Morgan Stanley (NYSE: MS) easily beating Wall Street's second quarter expectations.
The tech sector has been a different story, with big misses this week by Microsoft (NASDAQ:MSFT) and Google (NASDAQ:GOOG).
The financial services sector will look to continue its winning streak with earnings from E*Trade Financial (NASDAQ:ETFC), T. Rowe Price Group (NASDAQ:TROW), Visa (NYSE:V), Legg Mason (NYSE:LM) and the Nasdaq OMX Group (NYSE:NDAQ) all due out.
Apple (NASDAQ:AAPL) will lead the tech sector next week, followed closely by Texas Instruments (NYSE:TXN), Akamai Technologies (NASDAQ:AKAM), Juniper Networks (NASDAQ:JNPR) and Motorola Solutions (NYSE:MSI).
From the auto industry earnings are due from Ford (NYSE:F) and General Motors (NYSE:GM). Drug companies set to report include Eli Lilly (NYSE:LLY), Bristol-Myers Squibb (NYSE:BMY) and Celgene (NASDAQ:CELG). Insurers include Travelers (NYSE:TRV) and Chubb (NYSE:CB).
The media industry will be represented by earnings from Gannett Co. (NYSE:GCI), while aerospace and defense will see earnings from Lockheed Martin (NYSE:LMT), Boeing (NYSE:BA), Northrop Grumman (NYSE:NOC), General Dynamics (NYSE:GD), and Raytheon (NYSE:RTN).
Other bellwether and otherwise attention-worthy companies scheduled to report are AT&T (NYSE:T), Starbucks (NASDAQ:SBUX), McDonald's (NYSE:MCD), Halliburton (NYSE:HAL), Netflix (NASDAQ:NFLX), United Parcel Service (NYSE:UPS), Caterpillar (NYSE:CAT) Southwest Airlines (NYSE:LUV) and 3M (NYSE:MMM).
Housing sector data due next week include a report on Monday on sales of existing, single-family homes, which analysts believe could fall a bit in June after posting a record monthly increase in May. Meanwhile, data on sales of new homes due Wednesday should show an increase to an annual pace of 500,000 units, according to economists estimates.
"Underlying demand is strong and rising mortgage rates may prompt would-be homeowners to act now," said economists at IHS Global Insight.
A report on orders for long-lasting goods is due Thursday, the Reuters/University of Michigan Consumer Sentiment Index is out Friday.