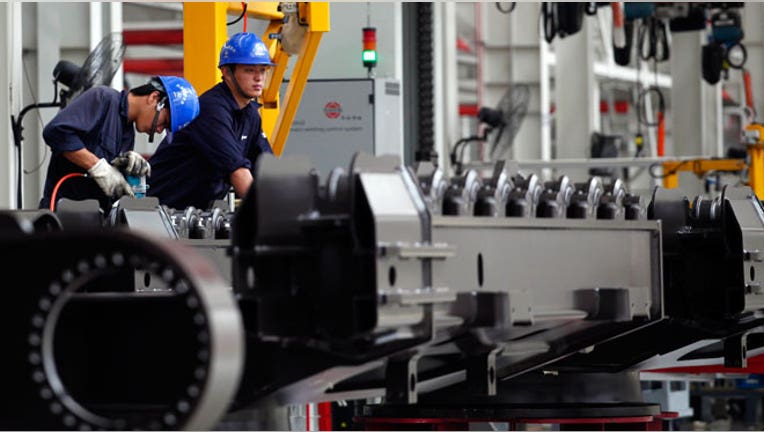 Orders for long-lasting manufactured goods rose in July for the second straight month, suggesting improving optimism among businesses.
New orders for durable goods -- products designed to last at least three years, like refrigerators and fighter jets -- rose a seasonally adjusted 2% in July from a month earlier, the Commerce Department said Wednesday.
June durable goods orders rose a revised 4.1% compared with the previously estimated 3.4% increase.
Economists surveyed by The Wall Street Journal had expected overall orders to rise 0.1%.
Durable goods statistics are volatile and subject to large revisions. Improvement in the manufacturing sector has been choppy as a strong dollar has made U.S.-produced goods more expensive for overseas buyers.
July's increase in part reflects increased investment by businesses in new machinery, electronics and other goods, suggesting growing optimism about the economy. New orders for nondefense capital goods excluding aircraft, considered a proxy for business spending on equipment and software, rose for the second straight month. July's rise of 2.2% was the largest increase since June 2014.
June's rise in the same category was revised up to 1.4% from a previous estimate of 0.9%.
Transportation orders were a leading driver of July's gain, increasing 4.7% on the month. That reflected stronger motor vehicle demand. Civilian aircraft orders were down 6%. Separately, the nation's largest aircraft manufacturer, Boeing Co. said it received fewer orders for planes in July than June.
Excluding the transportation sector, orders rose 0.6%. Excluding defense, another volatile sector, orders rose 1%.
Wednesday's report suggests manufacturing could be picking up after a slow start to the year. Through July, overall new orders of durable goods are still down 5.1% compared with the same period a year earlier.
Industrial production, a measure of output in the manufacturing, utilities and mining sectors, rose a seasonally adjusted 0.6% in July, according to a Federal Reserve report released earlier this month. A survey of supply-chain executives conducted by the Institute for Supply Management found U.S. manufacturing expanded at a slower pace in July than in June.