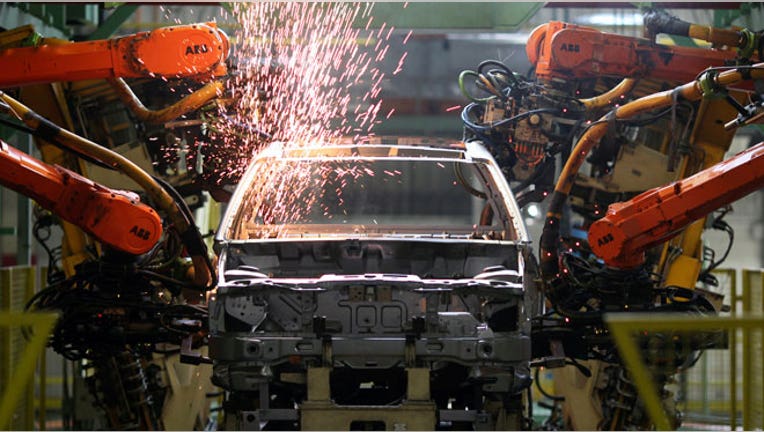 Orders for long-lasting U.S. manufactured goods rose more than expected in May and a gauge of planned business spending increased for a third straight month, the latest signs of a pick-up in economic activity.
Durable goods orders increased 3.6 percent as demand for goods ranging from aircraft to machinery rose, the Commerce Department said on Tuesday. Orders for these goods, which range from toasters to aircraft, had increased by a revised 3.6 percent in April.
Economists polled by Reuters had expected orders to rise 3.0 percent after a previously reported 3.5 percent increase the prior month.
Transportation equipment accounts for just under a third of durable goods orders. When excluded, orders rose 0.7 percent after advancing 1.7 percent in April.
Non-defense capital goods orders excluding aircraft, a closely watched proxy for business spending plans, increased 1.1 percent. Orders for the so-called core capital goods had increased 1.2 percent in April and economists had expected a 0.3 percent gain last month.
Core capital goods shipments, used to calculate equipment and software spending in the gross domestic product report, rebounded 1.7 percent. That followed a 2.0 percent drop in April.
The increase in shipments of core capital goods pointed to moderate growth in business spending on capital equipment.
The report was the latest indication of an improvement in factory activity and broader economic conditions after the economy hit a soft patch early in the second quarter. It was supportive of the Federal Reserve's view that risks to the economy have lessened.
Manufacturing output ticked up in May and regional factory surveys released so far have shown some strength in June.
Last month, demand for transportation equipment rose 10.2 percent, buoyed by a surge in orders for civilian aircraft.
Boeing received orders for 232 aircraft, up from 51 in April, according to information posted on its website. Orders for motor vehicles, however, fell 1.2 percent after rising 2.4 percent.
Outside transportation there were gains in orders for machinery, computers and electronic products, primary metals and electrical equipment, appliances and components..