Durable Goods Orders Rise More Than Expected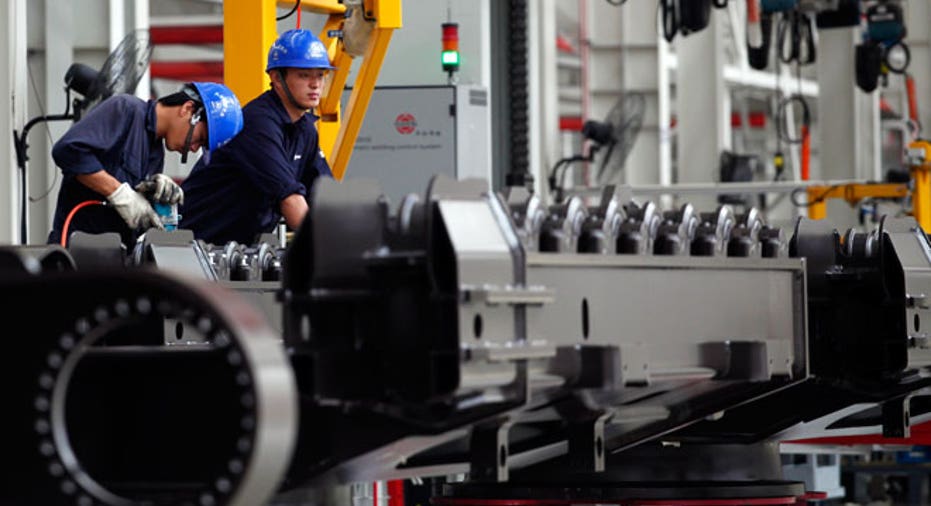 Orders for long-lasting U.S. manufactured goods rose more than expected in April, a sign of resilience in the factory sector despite belt-tightening in Washington and weakness in overseas markets.
Durable goods orders, which range from toasters to aircraft, increased 3.3% last month, the Commerce Department said on Friday. The department also revised prior readings for orders to show a smaller decline in March than previously estimated.
Economists polled by Reuters had expected orders to rise 1.5%. Excluding transportation, orders climbed 1.3%. A measure of underlying demand in the factory sector, which strips out aircraft and military goods and is a closely watched proxy for business spending plans, advanced 1.2%, a faster clip than analysts had expected.
However, shipments of these core capital goods, which go into calculations of equipment and software spending in the gross domestic product report, fell 1.5%. That suggests business spending got off to a weak start in the second quarter, and could reinforce expectations that economic growth will slow during the period.
The U.S. economy has appeared to weather harsh fiscal austerity measures surprisingly well this year. Washington hiked taxes in January and enacted sweeping budget cuts in March.
At the same time, economists expect the austerity will sap strength from the economy as the year progresses. In April, shipments for capital goods in the defense sector fell 5.6%.
The strength in overall new orders was broad based, from transportation to machinery and electronics, running counter to recent signs of weakness in the factory sector.
Financial data firm Markit said on Thursday its preliminary factory purchasing managers' index hit a seven-month low in May.
Demand for transportation equipment jumped 8.1 percent, boosted by sharp gains in the volatile aircraft segments.
This had been widely expected as plane-maker Boeing received orders for 51 aircraft, up from 39 in March, according to information posted on its website.