Durable Goods Orders Rise in July, Helped By Boeing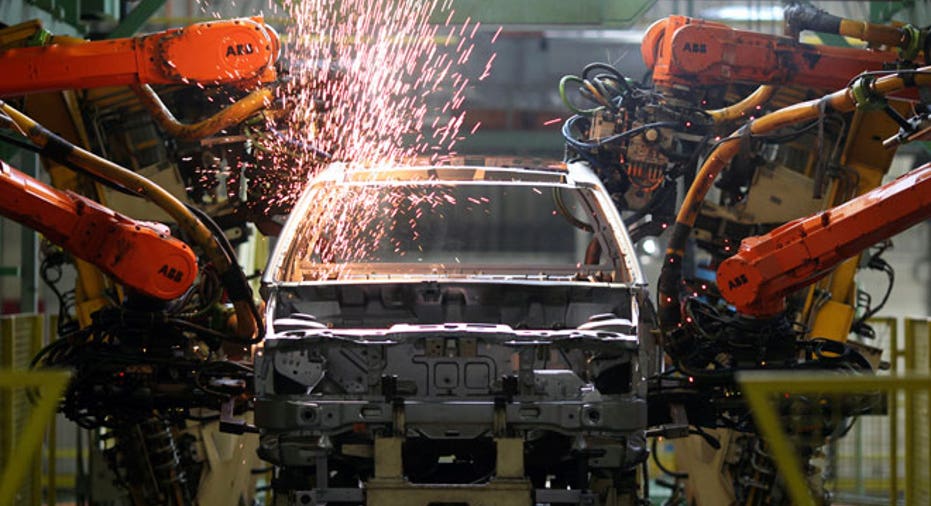 New orders for long-lasting U.S. manufactured goods surged in July, but a second straight month of declines in a gauge of planned business spending pointed to a slowing growth trend in the factory sector.
The Commerce Department said on Friday durable goods orders jumped 4.2 percent on strong demand for civilian aircraft after an upwardly revised 1.6 percent increase in June. Last month's increase was the largest since December.
Economists polled by Reuters had forecast orders for durable goods, items from toasters to aircraft that are meant to last at least three years, rising 2.4 percent after a previously reported 1.3 percent increase in June.
Orders excluding transportation fell 0.4 percent, dropping for a second month in the a row.
Non-defense capital goods orders excluding aircraft, a closely watched proxy for business spending plans, declined 3.4 percent after falling 2.7 percent in June.
Economists had expected this category to rise 0.7 percent after a previously reported 1.7 percent decline in June.
Shipments of non-defense capital goods orders excluding aircraft, used to calculate equipment and software spending in the gross domestic product report, were flat after rising 1.5 percent in June.
The mixed report hinted at a cooling in the growth pace in manufacturing, a sector that has shouldered the economy's recovery from the 2007-09 recession.
It could favor additional monetary easing by the Federal Reserve next month, even though other data on jobs, consumer spending and the housing sector suggested an improvement in the economy ea r ly in the third quarter after growth slowed in the April-June period.
Overall orders last month were buoyed by a 14.1 percent jump in transportation equipment as demand for civilian aircraft surged 53.9 percent. Boeing received orders for 260 aircraft, up from 24 planes in June, according to information posted on the plane maker's website.
United Airlines placed an order of 150 planes last month.
The aircraft surge was complemented by a 12.8 percent increase in motor vehicle orders, the largest increase since July last year.
Away from transportation, details of the report were mixed with gains in new orders for primary metals, computers and electronic product. There were declines in new orders for fabricated metal products, electrical equipment and appliances and machinery.