Durable Goods Orders Dip, But Key Component Unexpectedly Rises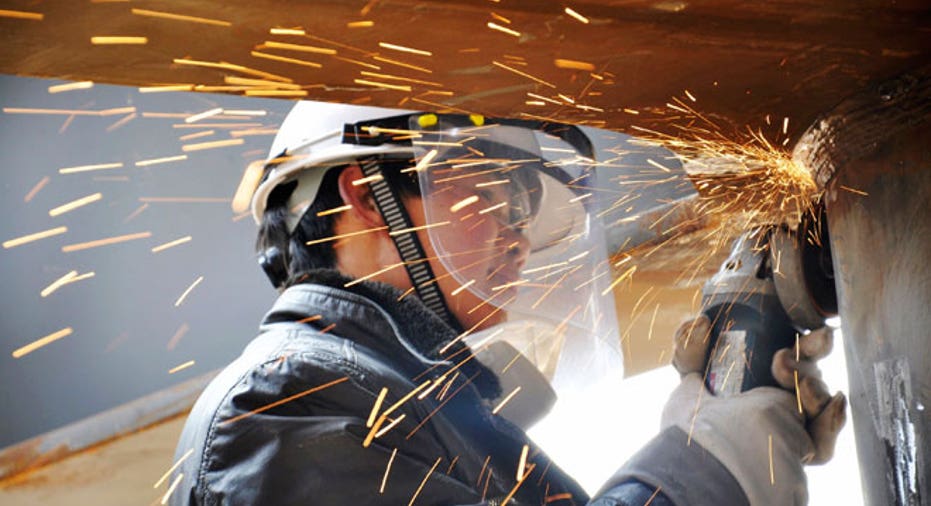 Orders for long-lasting U.S. manufactured goods excluding transportation unexpectedly rose last month as did a gauge of business spending plans, but that will probably not change views that factory activity is slowing.
The Commerce Department said on Thursday durable goods orders excluding transportation rose 1.1 percent, the largest increase since May, after falling 1.9 percent in December.
Economists polled by Reuters had expected this category to fall 0.3 percent after a previously reported 1.3 percent decline in December.
The increase last month reflected a surge in orders for computers and electronic products, fabricated metal products and defense capital goods.
Outside these three components, details of the report were weak, with declines in orders for machinery, primary metals, electrical equipment, appliances and components, and transportation equipment.
Data such as industrial production and regional factory surveys have suggested that manufacturing hit a soft patch in recent months.
Part of the slowdown reflects unusually cold weather that has disrupted activity. Manufacturing is also cooling as businesses work through a massive stock of unsold goods that was accumulated in the second half of 2013.
As result, they are placing fewer orders with manufacturers, holding back factory production.
Overall durable goods orders fell 1.0 percent last month after plunging 5.3 percent in December.
Economists polled by Reuters had expected orders of items from toasters to aircraft meant to last three years or more to fall 1.5 percent last month after December's previously reported 4.2 percent tumble.
A plunge in aircraft orders at Boeing and a drop in motor vehicles orders saw orders for transportation equipment falling 5.6 percent in January. It was the second straight month of declines in this volatile component.
Boeing reported on its website it received orders for only 38 aircraft last month, sharply down from 319 planes in December.
Non-defense capital goods orders excluding aircraft, a closely watched proxy for business spending plans, rose 1.7 percent after dropping by a revised 1.8 percent in December.
Economists had expected orders for these so-called core capital goods to slip 0.5 percent last month after a previously reported 0.6 percent fall in December.
(Reporting By Lucia Mutikani; Editing by Andrea Ricci)