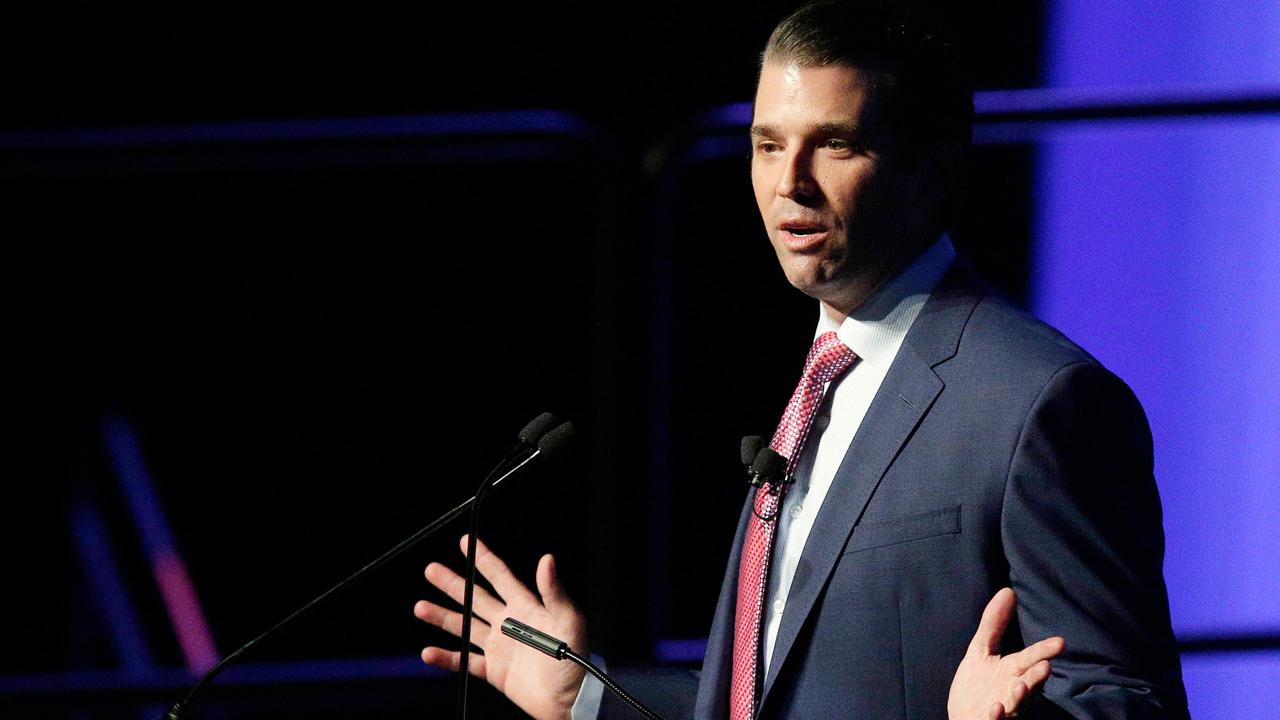 Donald Trump Jr.'s clandestine, online interactions with Wikileaks shortly before his father won the 2016 presidential election could signal trouble ahead for the Trump administration.
Following a report in The Atlantic that shed light on the non-profit transparency organization's online efforts to curry favor with Trump. Jr., the president's eldest son released his interactions with Wikileaks on Twitter.
"Here is the entire chain of messages with Wikileaks (with my whopping 3 responses) which one of the congressional committees has chosen to selectively leak," he wrote. "How ironic!"
This is not the first time Trump Jr. has come under the national spotlight for his actions during his father's presidential campaign. His decision to accept a June meeting with Russian attorney Natalia Veselnitskaya, who allegedly promised him "dirt" on Hillary Clinton, has been highly-scrutinized. That meeting was also attended by Jared Kushner and Paul Manafort, who was charged last month in Special Counsel Robert Mueller's Russia investigation.
"I don't think he can wash his hands of it quite the way he'd like to," Judge Andrew Napolitano during FOX Business' Melissa Francis during an interview on "After the Bell." "But again, [Special Counsel Robert] Mueller knows a lot more about this. He sees the rest of the puzzle."
In screenshots provided by Trump Jr., the communications appear to be largely one-sided. Trump Jr. appeared to ignore many of the messages, including requests that urged him to release "one or more of your father's tax returns."
Wikileaks publisher Julian Assange responded to the report on Twitter Monday, and said the organization was unable to "confirm" the messages with Trump Jr. and lambasted the Atlantic's report as "edited."
While the messages themselves aren't necessarily illegal, or even condemning, it raises a red flag about what some may view as the Trump administration's repeated interactions with Russia.
"If you look at Donald Junior's responses to the anonymous Wikileak emailers, they appear to be innocuous. They even appear to be naive," Napolitano said. "But if you look at them as part of the regular, consistent, systematic communications between the Trump campaign and some foreign entities, usually Russia, directly or indirectly, they may fill in a piece of the puzzle that Bob Mueller is looking for."