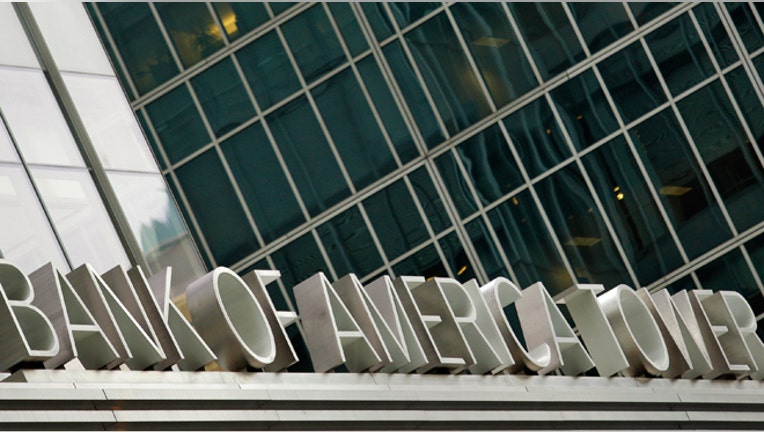 Bank of America (NYSE:BAC) was slapped with separate civil lawsuits Tuesday by the U.S. Justice Department and the Securities and Exchange Commission, each of which charges the bank with defrauding investors in connection with the sale of $850 million in mortgage-backed securities.
The Justice Department complaint alleges that Bank of America lied to investors about the risk attached to the mortgage loans the bank had packed into a large residential mortgage-backed security it was marketing in early 2008.
Bank of America, according to the complaint, "made false statements after intentionally not performing proper due diligence and filled the securitization with a disproportionate amount of risky mortgages originated through third party mortgage brokers."
The financial crisis of 2008 stemmed in large part from a chain reaction of events that began when homeowners couldn't pay off their mortgages. When those loans were defaulted on mortgage backed securities packed with those loans and sold as investments by big Wall Street banks collapsed in value sending shock waves across the global economy.
The charges against Bank of America filed Tuesday essentially allege that the bank stuffed a mortgage backed security with risky loans without bothering either to assess the risk itself or tell investors about the potential risks.
"Bank of America's reckless and fraudulent origination and securitization practices in the lead-up to the financial crisis caused significant losses to investors," U.S. Attorney for the Western District of North Carolina Anne M. Tompkins said in a statement. "Now, Bank of America will have to face the consequences of its actions."
Attorney General Eric Holder added, "Today's filing marks the latest step forward in the Justice Department's ongoing efforts to hold accountable those who engage in fraudulent or irresponsible conduct."
Bank of America spokesman Lawrence Grayson defended the bank's actions in a statement: "These were prime mortgages sold to sophisticated investors who had ample access to the underlying data and we will demonstrate that. The loans in this pool performed better than loans with similar characteristics originated and securitized at the same time by other financial institutions. We are not responsible for the housing market collapse that caused mortgage loans to default at unprecedented rates and these securities to lose value as a result."
Bank of America, the second largest U.S. bank by assets, warned in an SEC filing last week that the suits were pending. Shares of the bank closed down 16 cents, or 1.08% at $14.64 and were slightly lower in after-hours trading.
The SEC complaint alleges that Bank of America failed to tell investors that more than 70% of the mortgages backing the offering in question -- called BOAMS 2008-A -- originated through the bank's "wholesale" channel of mortgage brokers unaffiliated with Bank of America entities.
Bank of America, according to the SEC, knew that these wholesale channel loans, which the SEC said were described by Bank of America's then-CEO as "toxic waste," presented a much greater risk of delinquencies, early defaults, underwriting defects and prepayment.
The SEC said these risks all directly impact the returns to investors in residential mortgage backed securities, but Bank of America chose to "selectively disclosed" the percentage of wholesale channel loans only to a limited group of institutional investors.
"Bank of America never disclosed this material information to all investors and never filed it publicly as required under the federal securities laws," according to the SEC.
"In its own words, Bank of America 'shifted the risk' of loss from its own books to unsuspecting investors, and then ignored its responsibility to make a full and accurate disclosure to all investors equally," George S. Canellos, co-director of the SEC's Division of Enforcement said in a statement.