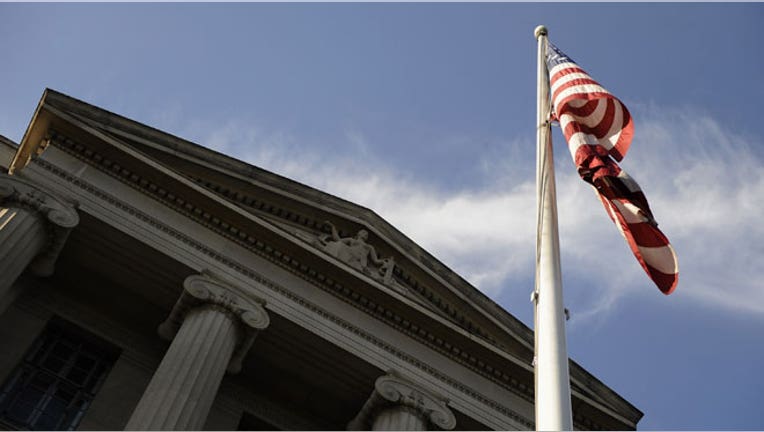 The former head of a now-closed peanut butter corporation and several of its employees have been charged with fraud in connection with a salmonella outbreak and related fraud scheme that led to nine deaths and sickened hundreds of customers.
The 76-count federal indictment unsealed on Wednesday charges former Peanut Corporation of America owner Stewart Parnell, 58, as well as former food broker Michael Parnell, former plant operator Samuel Lightsey and former quality assurance manager Mary Wilkerson in connection with mail and wire fraud and the introduction of adulterated and misbranded food.
The allegations include the "intent to defraud or mislead, and conspiracy," according to the U.S. Department of Justice. Parnell, Lightsey and Wilkerson were also charged with obstruction of justice.
"When those responsible for producing or supplying our food lie and cut corners, as alleged in the indictment, they put all of us at risk," said Stuart Delery, who heads the Justice Department's Civil Division.
The firm filed for Chapter 7 bankruptcy in early 2009 just weeks after the start of the salmonella outbreak. The U.S. and Food and Drug Administration and Centers for Disease and Control and Prevention traced the national outbreak to a PCA plant in Blakely, Ga., which roasted raw peanuts and produced granulated peanuts, peanut butter and peanut paste.
An FDA probe was launched, alleging the company knowingly released contaminated peanut products into the food supply in at least 12 instances in 2007 and 2008, purposefully misleading customers about the quality of the products.
Court documents show the executives engaged in a scheme to manufacture and ship salmonella-infected peanuts and related products, and in doing so the DOJ alleges it misled customers, which ranged in size from small family-owned businesses to global multibillion dollar food conglomerates.
The DOJ "will not hesitate to pursue any person whose criminal conduct risks the safety of Americans who have done nothing more than eat a peanut butter and jelly sandwich," Delery said.