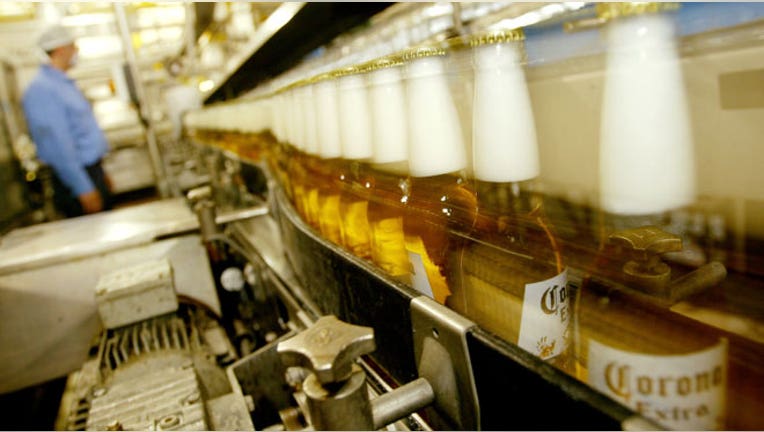 After making "substantial progress" on a resolution, Anheuser-Busch InBev (NYSE:BUD), Constellation Brands (NYSE:STZ) and the Department of Justice on Friday requested another delay of their ongoing antitrust litigation to allow time for a possible settlement.
Shares of Constellation rallied more than 2% in after-hours action on hopes of a favorable settlement with the U.S. government.
"The parties agree that an extension of the current stay will likely enable the parties to complete their discussions," Constellation and AB InBev said in a joint statement.
Citing concerns about anticompetitive side effects, the DOJ filed suit earlier this year to block Constellation's $20.1 billion sale of its remaining 50% stake in Corona maker Grupo Modelo to AB InBev, which is already the world's largest brewer.
Last month the parties agreed to request a stay of all litigation proceedings on the Modelo deal until March 19.
Constellation and AB InBev said the two sides have made "substantial progress" and approached the court on Friday to request an extension of the stay until April 9, allowing for further time to negotiate a deal.
The companies warned that there can be "no assurance" that ongoing negotiations will be successful.
In an effort to resolve the dispute and alleviate antitrust concerns, AB InBev  said it would be willing to sell Modelo's Piedras Negras Mexican brewery to Constellation and grant it perpetual rights for Corona and other Modelo brands in the U.S. for $2.9 billion.
Constellation's stock, which plummeted 20% when the DOJ filed suit on January 31, jumped 2.47% to $46.88 in extended trading on Friday.