Dire Youth Unemployment Growing Worse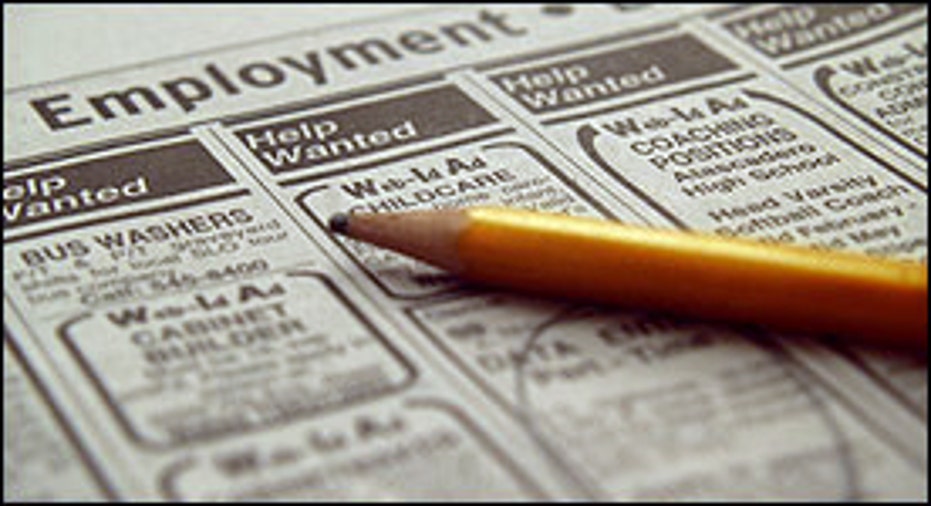 The story behind the story of high global unemployment in the wake of the recent financial crisis and ensuing worldwide recession is the predicament of jobless youths, whose plight grows more difficult and whose numbers grow larger each month.
In the U.S. the unemployment rate for those aged 16 to 24 is 16.2%, more than double the April national rate of 7.5%. But that pales in comparison to youth unemployment rates in Southern Europe and elsewhere in developing nations.
On Thursday, Greece reported the youth unemployment rate climbed above 60% in February, the highest rate ever recorded for that age group. More than half of Spain's young workers can't find a job, and the rate is near 40% in both Italy and Portugal.
North African countries such as Morocco and Egypt, as well as emerging countries across the Middle East, also suffer from soaring youth unemployment rates caused by stagnant economies, uncertain political landscapes, vast economic imbalances between the rich and the poor, and poor educational systems, especially at the secondary and college levels.
"Young people are suffering disproportionately in this down economy. There are just no jobs out there," said Evan Feinberg, president of Generation Opportunity, a Washington, D.C.-area advocacy and research group. "In a dynamic economy young people find work. In a stagnant economy young people are hurt the worst."
Feinberg, 29, was referring to the situation of so-called 'Millennials,' those aged 18 to 29 and living in the U.S., but he could have been talking about the situation in Europe and elsewhere.
Prior to the economic downturn in 2008 and 2009 'Millennials' such as Jeff Zuckerberg, founder of social media giant Facebook (NASDAQ:FB), were responsible for fueling countless jobs both within and on the periphery of that exploding sector. But in the current economy that growth has stalled.
"In a dynamic economy there's a thirst for these new opportunities. In a stagnant economy those opportunities don't exist," said Feinberg.
Unemployment Now Impacts Earnings Down the Road
Several reports released recently highlight the work-related difficulties facing young Americans in particular.
Demos, a New York-based public policy and advocacy group, dug deep into U.S. Labor Department statistics for 2012 to draw a picture of how young unemployed workers are affected down the road.
"We found that last year passed with no significant gains for young people, who continue to endure a jobs crisis even as the economy recovers. The latest numbers from 2013 reveal no significant change in the trend. Without policy targeted to the needs of young adults, we risk a generation marked by the insecurities of the Great Recession for the rest of their working lives," Demos researchers wrote in their report.
Demos' findings were troubling, to say the least.
There are more than 5.6 million 18 to 34-year-olds who are "willing and able to take a job and actively looking for work" but can't find a job, Demos reported. That group accounts for 45% of all unemployed Americans. Another 4.7 million young workers are underemployed, which means in most cases they're working part time jobs when they'd rather be working full-time.
In 2012 the unemployment and underemployment rates for those under 25 were more than double those for workers over 35, according to Demos' research. Furthermore, in 2012 the labor force participation rate of 18 to 24-year-olds fell to its lowest level since the recession plagued early 1970s.
"We're not talking about private equity firms here, were talking about restaurants and small grocery stores. That's who hires unskilled 16-year-olds and they don't want to pay them $10 an hour."
Demos found that the current high unemployment rate is not only preventing young workers from entering the job market, it's also preventing young workers currently employed from moving to better jobs or negotiating higher wages from their employers.
"That in turn reduces the capacity for workers to identify the position where they can be most productive, stifling their careers as well as economic growth," the Demos report concluded.
Mining this same concern, research conducted by the Center for American Progress estimates that young Americans currently either unemployed or underemployed will likely lose a combined $20 billion in earnings over the next decade.
By losing on-the-job experience now either through unemployment or working at a job well below their skill levels, young workers are missing opportunities to develop their skills and losing the ability to leverage those skills into better paying jobs.
Higher Minimum Wage Contributes to High Youth Unemployment
The consequences of these circumstances for these young workers and the country as a whole will extend well into the future, according to the Center for American Progress. The Millennials will be forced to stay at home longer with their parents, struggle to pay down huge and growing student loans and put off saving for retirement.
"As a consequence of the prolonged unemployment of the Millennials, the U.S. economy will feel the loss of aggregate demand in the form of slower growth and less job creation," the Center for American Progress explained.
All of this data makes a strong case against the policy, long advocated by Democrats including President Barack Obama, of raising the federal minimum wage from where it currently stands at $7.25 an hour to around $10 by 2015.
Michael Saltsman, research director at the Employment Policy Institute in Washington, D.C., said increasing the minimum wage decreases the chances of young people finding jobs.
"We're not talking about private equity firms here, were talking about restaurants and small grocery stores. That's who hires unskilled 16-year-olds and they don't want to pay them $10 an hour," said Saltsman.
Indeed, the Employment Policy Institute has estimated that for every 10% increase in the minimum wage, teen employment at small businesses decreases by 4.6 to 9%.
Saltsman noted that some states have experimented with a so-called 'training wage' that allows young people to be hired at below the minimum wage and then work their way up to that level as their experience grows.
For his part, Feinberg of Generation Opportunity, says government should get out of the way and let his generation solve the youth unemployment problem itself.
"We don't need to be dependent on the government to fix our problems. We need to be free to innovate. The future of our country depends on Millennials being the engine of economic growth," he said.