Detroit in Settlement With Bond Holders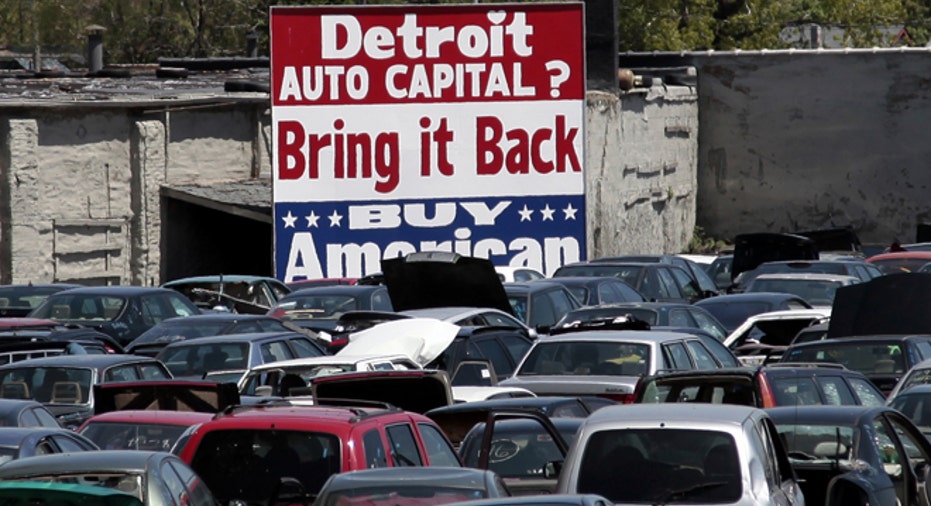 Detroit has reached a deal with some of the bankrupt city's unsecured bond holders, a development that could serve as an important stepping stone toward a restructuring of its broken finances.
Under the deal announced Wednesday by mediators, Detroit will give some bondholders 76 cents on the dollar.
Bond insurers included in the deal were National Public Finance Guarantee Corp., a unit of MBIA (NYSE:MBI); Assured Guaranty Municipal Corp., a unit of Assured Guaranty (NYSE:AGO); and Ambac Assurance Corp., a unit of Ambac Financial Group. All three sued Detroit last year arguing money owed to them was being illegally diverted away by the city.
The agreement alters how Detroit's debt restructuring plan treats unlimited tax general obligations bonds, according to a report in The Wall Street Journal. From a dedicated tax, the city will give bondholders $287.5 million of the $388 million originally owed. The money saved by the bond agreement will be kept by the city and used to pay pensioners, in particular the "most vulnerable" retirees.
"We're restoring what we had thought would be a canceled millage," Detroit Emergency Manager Kevyn Orr told the newspaper.
Failure to reach agreement with the city's unsecured bondholders played a key role -- among numerous long-term factors -- in forcing Detroit to file for bankruptcy in July 2013, citing more than $18 billion in debts it cannot repay. Detroit is largest U.S. city ever to file for bankruptcy.
Wednesday's settlement still needs to be approved by a bankruptcy judge. If approved, the deal could set the table and ease the path for future agreements with other creditors.