Despite July Sales Surprise, Don't Bank on Retail Homerun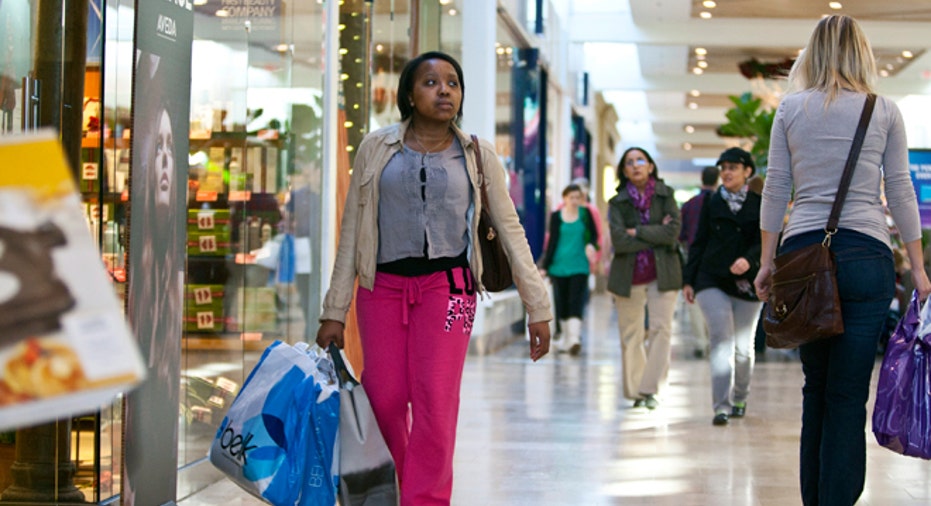 Retail sales last month generated their strongest performance since February, casting further doubt on doomsday recession predictions but likely not signaling a dramatic return to healthier consumer spending.
Investors breathed a sigh of relief as July's retail sales broke a three-month slump, blew away forecasts from economists and signaled a broad-based rebound on everything from furniture/furnishings (+1.1%) to sporting goods/hobbies (+1.6%).
However, given the still-weak employment growth and looming risks like the fiscal cliff, don't bank on a significant turnaround just yet.
"Certainly it was better than the alternative but I don't think it implies we're going to see that type of strength continue," said Russell Price, senior economist at Ameriprise (NYSE:AMP).
The Commerce Department said Tuesday morning retail sales jumped 0.8% in July, besting estimates for a more tepid 0.3% increase. Excluding autos, gasoline and building materials, core sales leaped 0.9%, nearly doubling forecasts.
Considering sales tumbled 0.5% in April and 0.7% in June, the July report signals noteworthy improvement from a short while ago when double-dip fears were mounting.
"I think this is a good indication we are not falling back into recession," said Gus Faucher, senior macroeconomist at PNC (NYSE:PNC).
The data revealed broad-based strength, including a 0.5% gain in gasoline, a 0.8% rise in vehicles and a 1.1% jump in health and personal care.
The upbeat report comes after a slew of retailers like Macy's (NYSE:M), Target (NYSE:TGT) and Gap (NYSE:GPS) posted July same-store sales metrics that beat expectations. Overall,     U.S. same-store sales were up 4.6% in July, compared with estimates for a 3.1% rise, according to Thomson Reuters.
"The July retail sales acceleration significantly bolsters our expectation that consumer activity will push the economy above trend in the back half of the year," Carl Riccadonna, Deutsche Bank's (NYSE:DB) senior U.S. economist, wrote in a note.
However, it's important to note that the magnitude of the beat from the government's retail sales data was exaggerated by downward revisions from the June report.
"Today's data does not change the overriding story, one of weak consumption growth and capped GDP expansion, but it is a welcome development," Dan Greenhaus, chief global strategist at BTIG, wrote in a note.
The cautious approach from the retail sales report is largely driven by lackluster growth on the labor front, which tends to cause consumers to hold off on discretionary purchases.
The U.S. added 163,000 jobs in July, handily beating forecasts, but the unemployment rate ticked up to 8.3% and average hourly earnings inched up just 0.1% month-over-month.
Moreover, the jobs report also revealed the U-6, or "real" unemployment rate, edged up to 15% from 14.9% as 155,000 people left the workforce.
"I don't expect to see too much further downside" in consumer spending, "but no upside either," said Price. "I expect consumer spending to do just a little bit better than tread water over the medium term."
That thinking could help explain the very modest reaction to the retail sales report on Wall Street, where the S&P 500 posted a slight retreat Tuesday.
"Robust and enduring consumer spending growth will happen once job prospects improve and consumer confidence jumps out of recession territory," Chris Christopher, U.S. economist at IHS Global Insight, wrote in a note.