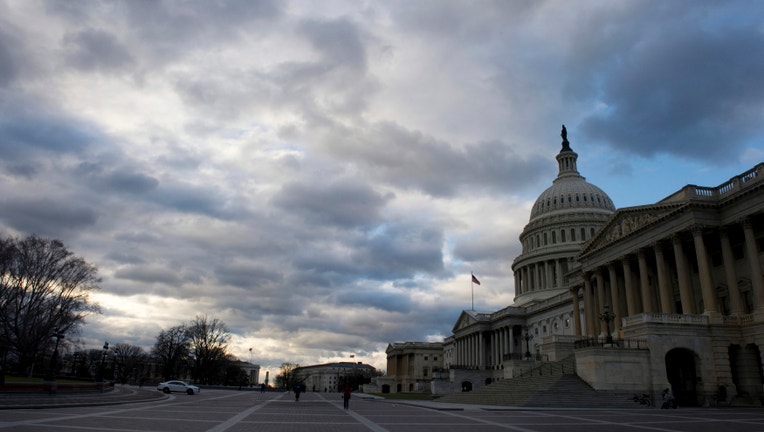 Top Democratic Senators on Friday urged President Barack Obama to be ready to raise the debt ceiling without congressional approval in order to avert a damaging debt default.
Senate Majority Leader Harry Reid and his leadership team said Obama should use "any lawful steps" under his authority to "ensure that America does not break its promises and trigger a global economic crisis."
Democrats are anticipating another possible deadlock over the debt limit in Congress and hope a unilateral move, or the threat of one, by Obama would avoid a replay of the 2011 fight that pushed the country to the brink of default.
Some analysts and Democrats believe the 14th Amendment of the Constitution gives the president the authority to raise the $16.4 trillion debt ceiling unilaterally.
That provision states that the validity of government debt shall not be questioned. But the White House has so far ruled it out. One Senate Democratic aide said other legal options are being explored.
The U.S. Treasury is shuffling funds around to continue paying government bills. Those accounting maneuvers are due to run their course around mid-February.
"We believe that you must make clear that you will never allow our nation's economy and reputation to be held hostage," said the letter, signed by Reid and the three other leading Senate Democrats.
Republicans have said they will only approve a debt ceiling increase if it is accompanied by spending cuts and changes to big government programs Social Security and Medicare.
Obama has vowed not to negotiate with Republicans on the debt ceiling.
The Democratic leaders agreed that the borrowing cap increase should be separate from a deficit reduction plan. They said any fiscal deal should include spending cuts as well as additional revenue from the wealthy and the elimination of certain tax breaks.