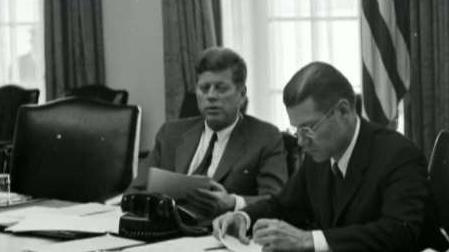 President Trump is rolling back the Obama era. All aspects of policy are being reversed.
But the Obama era lives on in the Democratic Party.  He moved his party to the left, and that's where it stays. In fact, it seems the socialist wing has taken over.
Prime example: Not a single democrat in the Senate will vote in favor of the tax plan. They are in lockstep: It's a no on bigger pay checks for tens of millions. It's a no on growing the economy. It is "total resistance" to all things Trump. This is not your father's Democratic Party.
It may be a distant memory, but it was a Democratic president, John Kennedy who dramatically cut taxes in the 1960's. Democrats voted for Ronald Reagan's tax cuts in the 80's, and Democrat Bill Clinton cut the capital gains tax in the 90's. And there was some democratic support for the Bush tax cuts too.
More from FOXBusiness.com
But today, the now far left democrats are an unanimous no.
At the moment, President Trump is unpopular. The Republicans are unpopular, and democrats are making the political calculation that total resistance will pay electoral dividends next year.....they think blanket opposition gives them a political win.
Hold your horses.... The elections are 11 months away... That is an eternity in politics. If the economy gets tax cuts and infrastructure juice and prosperity returns, the democrats will go down as the party that missed the boat.