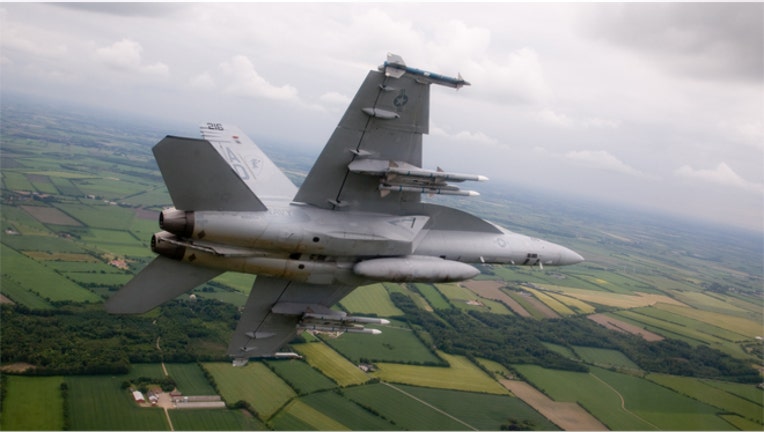 As the days of January tick by, so does the chance of an agreement from Congress to replace massive, arbitrary cuts to the nation's defense programs as part of an automatic budget deal trigger known as sequestration.
Thanks to a mandate under the Budget Control Act of 2011 to slash approximately $500 billion from the defense budget, the nation's defense industry can count on suffering from a number of far-reaching, long-term effects, analysts say. "In some cases, business prospects will be sharply lower, we could see lower earnings (for major players in the defense industry), it will mean lower volumes," said Howard Rubel, an analyst at Jefferies & Co. "The biggest issue in all of this is that there's no rhyme or reason to the cuts, and we don't know how it'll play out." Faith in Congress to work together on compromises to better the U.S. economy deteriorated after a particularly messy and bruising battle over the fiscal cliff at the end of 2012.
In a 2013 defense outlook, Joseph Nadoll III, an aerospace and defense analyst for JPMorgan Chase, noted the bank has less confidence now that Congress will avert sequestration, but still maintains Congress will likely come to agreement on a deal that spares defense the full magnitude of the cuts.   Despite its faith in the legislative branch, the firm is less hopeful any attempt to replace sequestration will put the U.S. on path to a sustainable fiscal fix. "In the event compromise does not reduce annual U.S. deficits to a sustainable level, we believe defense valuations will continue to be hampered by the fiscal overhang that has constrained them."
Goldman Sachs maintains a much less optimistic view as to whether sequestration will remain in the nation's vocabulary through 2013. "Ultimately, it's only a matter of time before the sequester will be implemented," Alec Phillips, an economist at Goldman Sachs, said in a January 15 research note. "While we have assumed that Congress would delay part of the sequester until 2014, when it could be implemented with much less disruption to the military and other federal activities, it is very possible that some or most of it could take effect earlier than expected in 2013."Direct Impacts to Defense Few argue over whether a budget deal or sequestration will impact the defense industry. What is up for debate is just how much and in what ways the impact will be felt. Despite a December letter from Secretary of Defense Leon Panetta, who said there will not be a need for immediate furlough, Goldman Sachs says there's no way around tough, immediate effects. "The administration would have little flexibility in how to implement this cut," the January note said. "So every program, project and account would need to be cut by the same amount. That would mean, for example, furloughing most civilian defense employees for a full month before the end of the fiscal year, and cutting basic activities like health care for active-duty military and aircraft maintenance." Rubel says there's no question the uncertainty is already causing workers to voluntarily leave their jobs in the defense industry, adding, if furlough happens, many will call into question the Defense Department's ability to be able to respond to any array of circumstances.  He adds among the slew of challenges ahead for the defense industry, one is dealing with smaller pool of specialized workers.
"For someone who wants sophisticated and technical challenges or interesting problems to solve, he or she is going to not necessarily have that opportunity, or at least it'll be more limited," he said. "I think that would discourage some people who thought (a career in this industry) was the right thing to do for a career or technology's sake."   In a sign of how deep the impact of spending cuts may be, JPMorgan predicts a 4% year-over-year decline in organic (or internally-generated) revenues for major defense industry players through the course of not just this year, but also 2014 and 2015. On top of that, margins are already being squeezed tight, meaning it could be difficult to make up for lost sales on the bottom line. The bank says margins for the industry probably peaked during the last three quarters of 2012, and predicts increasing pressure on margins as revenues shrink because of smaller budgets and fewer contracts flowing in from the Defense Department.Consolidation Over Competition? The financial impact to the industry could spark even bigger changes to the defense landscape. In fact, JPMorgan sees a significant possibility of consolidation in the industry as a result of decreased demand for defense products. The bank expects consolidation to happen in two waves. The first will consist of larger defense companies acquiring their smaller competitors – possibly including ones spun off in the last two years. The second will include mergers on a larger-scale, something JPMorgan says is much more probable than many might expect. Still, they say that's not likely to happen for the next couple of years. This kind of industry downsizing isn't historically unprecedented. In 1985, the Department of Defense initiated a sharp decrease in spending that lasted for almost a decade. In that time, as a result of mergers and acquisitions, the defense industry saw the emergence of three major firms: Boeing (NYSE:BA), Lockheed Martin (NYSE:LMT), and Raytheon (NYSE:RTN). Now, decades later, the U.S. is facing an increasingly similar situation, and some analysts, including those at JPMorgan note the evolution of the industry might not be all bad; private industry tends to find ways to thrive naturally amid new environments and increased pressures. "The (Defense Department) has publicly voiced its opposition to combinations among its largest contractors, but we believe its stance on this subject will evolve as the budget reality becomes even clearer and it seeks efficiencies among its suppliers," the firm says.