Debt-Limit Bill Clears Senate, Heads for White House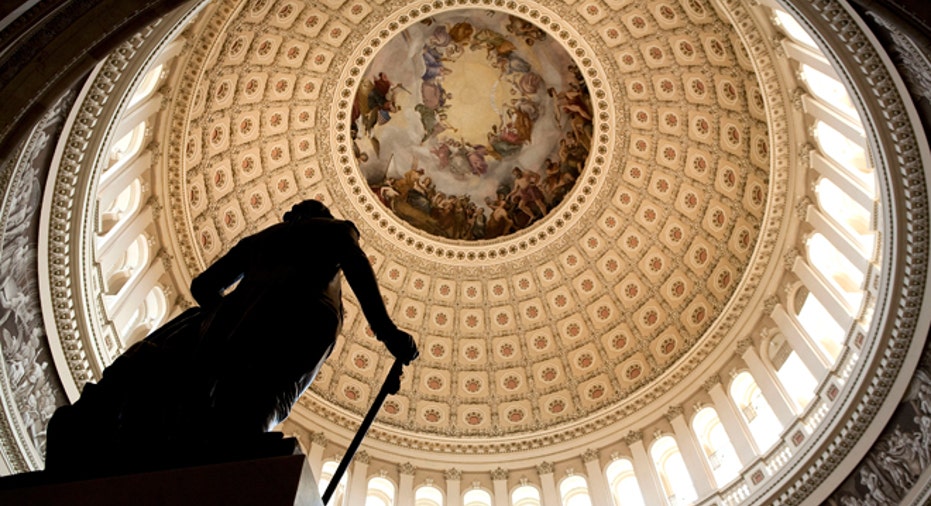 The U.S. Congress approved legislation on Wednesday to extend U.S. federal borrowing authority for a year, bowing to President Barack Obama's demands for a debt limit increase without any conditions.
But final action in the Senate came only after an hour-long nail-biting procedural vote forced by the objections of Republican Ted Cruz, a conservative Tea Party favorite, in which it appeared at first there would not be enough Republicans to join the Democratic majority and advance the bill.
A decision by Senate Republican Leader Mitch McConnell and Senate Republican Whip John Cornyn, who are both up for re-election this year, to vote to advance the measure appeared to kick the procedural tally over the needed 60 votes.
After a few more tense minutes of huddling on the Senate floor, several other Republicans changed their votes to follow their leadership. In the end, 12 Republicans joined Democrats in helping the bill across the procedural hurdle on a vote of 67-31.
The measure, which then passed the Senate on a final, party-line vote of 55-43, now goes to Obama to be signed into law.
The House of Representatives, where Republicans hold a majority, passed the measure in a close vote a day earlier, after Republicans dropped the confrontational tactics they had used in similar votes over the past three years.
The advance of this measure this week has brought relief to financial markets. Investors were becoming increasingly jittery ahead of February 27, when the U.S. Treasury expects to exhaust existing borrowing capacity, putting federal payments at risk.
Without an increase in the statutory debt limit, the U.S. government would soon default on some of its obligations and have to shut down some programs, a historic move that would have likely caused severe market turmoil.
(Reporting by Susan Cornwell; Additional reporting by David Lawder; Editing by Paul Simao and Peter Cooney)