Daimler, VW directors meet to discuss Bernhard, Diess: sources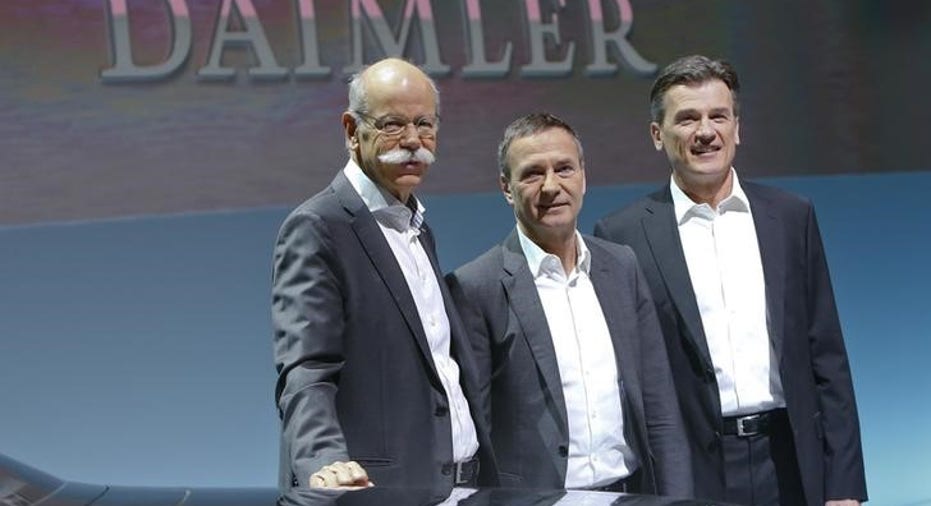 Directors at Daimler and Volkswagen are holding separate closed-door meetings on Friday, each to discuss an executive whose restructuring efforts have provoked anger among powerful labor leaders.
Daimler's 20-member supervisory board is meeting to discuss a potential contract extension for Wolfgang Bernhard, who currently heads up the company's trucks division, a source close to the matter told Reuters. Bernhard has signaled, however, that he does not want to stay on longer, the source added.
Bernhard's contract is due to end in February 2018. German magazine Der Spiegel was first to report that Bernhard had chosen not to extend his contract.
"This topic is being discussed," a source familiar with the matter said.
A Daimler spokesman said the company's supervisory board was meeting on Friday, but declined to say what was on the agenda.
Bernhard's decision, if confirmed, would end an illustrious career at Daimler where he began working in 1994 and moved through the ranks to become head of Mercedes-Benz Vans, board member for production for Mercedes-Benz Cars and eventually head of trucks.
He defected to Volkswagen in 2005, where he headed the VW brand, clashing with labor leaders before returning to Daimler in 2009. Bernhard alienated Erich Klemm, a labor leader who forced him out of a job as head of Mercedes-Benz cars in 2010.
In a separate meeting at Volkswagen, key members of the board of directors are reviewing progress made by Herbert Diess and his turnaround plans for the VW brand, which he oversees.
Volkswagen declined to comment.
Diess has repeatedly clashed with Volkswagen's powerful labor chief Bernd Osterloh, who has accused him of undermining a jointly agreed turnaround plan.
Both Bernhard and Diess have been seen as potential candidates to become chief executives of their respective companies.
"Neither of them have been given the time to harvest the fruits of restructuring. To a large extent that has to do with co-determination," said Evercore ISI analyst Arndt Ellinghorst, referring to the policy at large German companies of appointing labor representatives to the board of directors, giving them a say in strategy.
(Reporting by Ilona Wissenbach Andreas Cremer, Jan Schwartz and Edward Taylor; Editing by Mark Potter)