Cruz in the Hot Seat for Next GOP Debate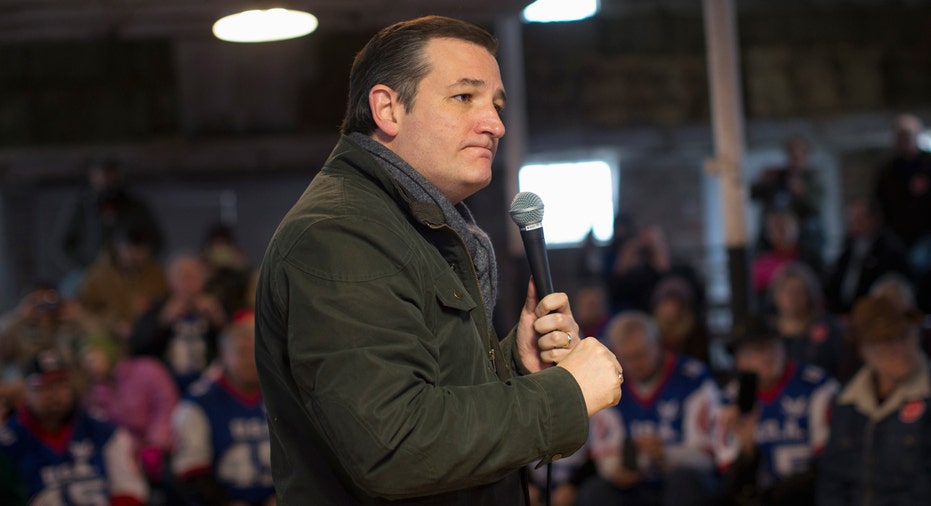 All eyes will be fixated on Texas Senator Ted Cruz on Thursday night with Donald Trump officially bowing out of the Fox News/Google (NASDAQ:GOOG) Republican presidential primary debate.
Trump pulled out on Tuesday saying he will "instead host an event in Iowa to raise money for the Veterans and Wounded Warriors, who have been treated so horribly by our all talk, no action politicians." This marks the first GOP debate Trump has not attended.
Cruz reacted to the news by challenging the Donald to a one-on-one debate via Twitter (NYSE:TWTR):
"I challenged @realDonaldTrump to a one-on-one debate. Tell him to accept: https://www.tedcruz.org/l/ducking-donald/ … #DuckingDonald"
The tweet included a link to Cruz's campaign page asking supporters to vote on the issue. Trump's campaign did not respond at the time of publication.
According to recent polls, the freshman Texas Senator has been holding strong at second place which will put him front and center on the main debate stage.
Leading up to the Iowa Caucuses, the two rivals have been battling with TV ad wars and taking shots at each other on the campaign trail.
"This is an opportunity for Ted Cruz to make his case without being badgered by Trump. Cruz must win Iowa and anyway he can pull this out is good for him," said Ford O'Connell, Republican political strategist and former McCain Palin campaign advisor.
He says with Cruz center stage the rest of the GOP contenders will have their "elbows sharpened" to go after him. One weakness that candidates will surely target is Ted Cruz's inability to unite the party with his congressional record. O'Connell says Florida Senator Marco Rubio, who is ranked in third place in most  polls, has been making that case aggressively with one strategy in mind, "Rubio knows if Cruz slips up, he will be the one to slip into second place."
Other Republican contenders that have been fighting to break out of low poll numbers will also be vying for a chance to shine with Trump out of the picture and will certainly take aim at the billionaire businessman.
"Outside of Marco Rubio most of the other candidates have not been good at the debates, so the question is whether or not they will use the opportunity well," said O'Connell. "I expect all the candidates will take an unabated shot at Trump, I can't imagine they won't go after him.
O'Connell says this is the last chance for the candidates to make an appeal to voters before the Iowa Caucus on February 1.
The Fox News/Google GOP primary debate is set for Thursday in Des Moines, Iowa starting at 7pm ET on the Fox News Channel.