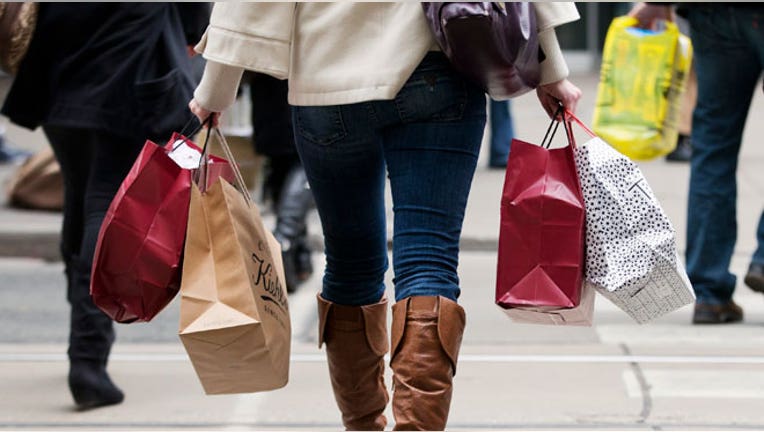 Consumer spending rebounded in May and new applications for unemployment benefits fell last week, suggesting the economy remained on a moderate growth path.
The Commerce Department said on Thursday consumer spending increased 0.3 percent last month after a revised 0.3 percent drop in April. Consumer spending in April was previously reported to have declined 0.2 percent.
Last month's spending increase was in line with economists' expectations. When adjusted for inflation, consumer spending rose 0.2 percent last month after dipping 0.1 percent in April.
In a separate report, the Labor Department said initial claims for unemployment benefits fell 9,000 to a seasonally adjusted 346,000. The four-week moving average for new claims, which irons out week-to-week volatility, fell 2,750 to 345,750.
U.S. stock index futures slightly added to earlier gains after the data. U.S. Treasuries prices extended price gains and yields fell to session lows, while the dollar pared gains against the yen.
Recent data, including housing, regional factory activity, business spending plans and consumer confidence, have pointed to an economy that is regaining some speed after stumbling early in the second quarter.
That is broadly supportive of the view the Federal Reserve expressed last week that the downside risks to the economy's outlook have waned. Fed Chairman Ben Bernanke said the U.S. central bank could start scaling back on the pace of its monthly bond purchases this year.
Consumer spending accounts for 70 percent of U.S. economic activity. Though the pace of spending has slowed from the 2.6 percent annual rate notched in the first three months of the year, consumers will likely continue to drive growth in the second quarter.
The firming growth theme held as other details of the Commerce Department report showed income grew 0.5 percent last month, the largest gain since February, after nudging up 0.1 percent in April. That reflects a steady pace of job gains.
Households also saved a bit more last month, lifting the saving rate to a five-month high of 3.2 percent.
There was also a bit of inflation in the economy last month, pointing to some pick-up in demand.
A price index for consumer spending inched up 0.1 percent in May after declining two straight months. A core reading that strips out food and energy costs also rose 0.1 percent after being flat in April.
Over the past 12 months, inflation rose 1 percent, still below the Fed's 2 percent target. The index had increased only 0.7 percent in the period through April.
Core prices were up 1.1 percent from a year ago after rising by the same margin in April.
Falling healthcare costs are dampening inflation pressures. Bernanke has said the weak healthcare costs were likely to transitory.