Consumer spending, income increase in October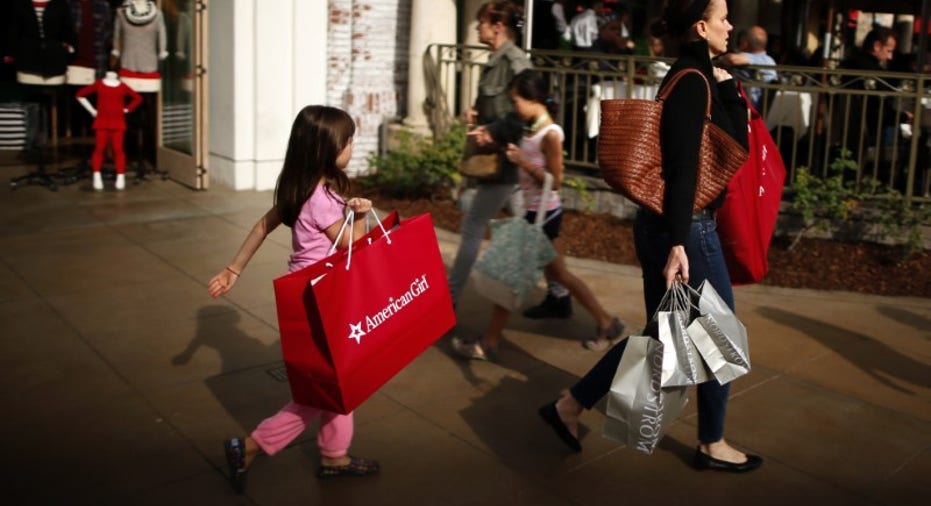 - U.S. consumer spending increased less than expected in October as households took advantage of rising incomes to boost savings to a seven-month
high, but remained sufficiently strong to support economic growth in the fourth quarter.
The Commerce Department said on Wednesday that consumer spending, which accounts for about 70 percent of U.S. economic activity, increased 0.3 percent after an upwardly revised 0.7 percent gain in September.
Economists polled by Reuters had forecast consumer spending would rise 0.4 percent last month. Spending in September was
previously reported to have risen 0.5 percent.
The data came on the heels of a string of reports on the housing market, manufacturing, the labor market and inflation that have suggested the economy sustained its momentum early in the fourth quarter after growing at its quickest pace in two years in the July-September period.
The government reported on Tuesday that gross domestic product increased at a 3.2 percent annual rate in the third quarter, driven by strong consumer spending and a surge in soybean exports.
With consumer spending firming, inflation continued to gain steadily. The personal consumption expenditures (PCE) price index rose 0.2 percent after a similar increase in September.
In the 12 months through October the PCE price index rose 1.4 percent, the biggest gain since October 2014, after increasing 1.2 percent in September.
Excluding food and energy, the so-called core PCE price index gained 0.1 percent after rising by the same margin in September. That left the year-on-year increase in the core PCE at 1.7 percent in October. The core PCE has increased by that same margin for three straight months.
The core PCE is the Federal Reserve's preferred inflation measure and is running below its 2 percent target. Firming inflation and the strengthening economy could encourage the Fed to raise interest rates next month.
The uptick in price pressures, however, curbed the gain in inflation-adjusted consumer spending, which increased 0.1 percent last month after rising 0.5 percent in September. That suggests some moderation in consumer spending this quarter from the third quarter's solid 2.8 percent pace.
Overall consumer spending last month was lifted by a 1.0 percent increase in purchases of long-lasting manufactured goods such as automobiles. Spending on services fell 0.2 percent.
Personal income rose 0.6 percent last month after increasing 0.4 percent in September.
Wages and salaries advanced 0.5 percent for a second straight month. Savings increased to $860.2 billion from $814.1 billion in September. That was the highest level since March of this year.
(Reporting by Lucia Mutikani; Editing by Paul Simao)