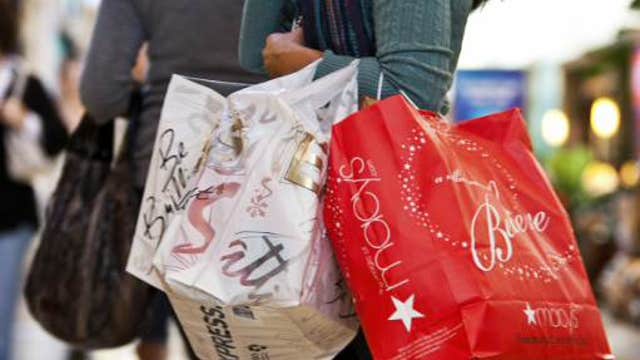 U.S. consumer spending fell in April for the first time in almost a year and inflation pressures were subdued, pointing to a slowdown in economic activity that should see the Federal Reserve maintaining its monetary stimulus for a while.
The Commerce Department said on Friday consumer spending fell 0.2%, the weakest reading since May last year, after edging up 0.1% in March. Economists had expected a 0.1% gain.
Consumer spending, which accounts for about 70% of U.S. economic activity, was held down by weak demand for utilities and weak receipts at gasoline stations on the back of a drop in gasoline prices at the pump.
When adjusted for inflation, spending nudged up 0.1% last month after rising 0.2%. The sixth straight month of gains in the so-called real consumer spending came as a key inflation gauge fell in April by the most since July last year, pushed down by declining gasoline prices.
The economy has been hit by higher taxes and deep government spending cuts as the government tries to slash its budget deficit.
It grew at a 2.4 percent pace in the January-March period, but is expected to slow to a rate of between 1.5% and 2.2% this quarter because of the government budget cuts, which are already putting a strain on manufacturing.
A price index for consumer spending fell 0.3% last month after dipping 0.1% in March. A core reading that strips out food and energy costs was flat after rising 0.1% the prior month.
Over the past 12 months, inflation has risen just 0.7%, the smallest gain since October 2009 and pushing further below the Federal Reserve's 2% target. The index had increased 1.0% in the period through March.
Core prices are up 1.1%, the smallest rise since March 2011 and slowing from 1.2% in March.  The weak spending and the lack of inflation pressures could dampen market speculation the U.S. central bank might start scaling back monetary easing later this year.
Fed Chairman Ben Bernanke said last week a decision to start tapering the $85 billion in bonds the Fed is buying each month could come at one of its ``next few meetings'' if the economy appeared set to maintain momentum.