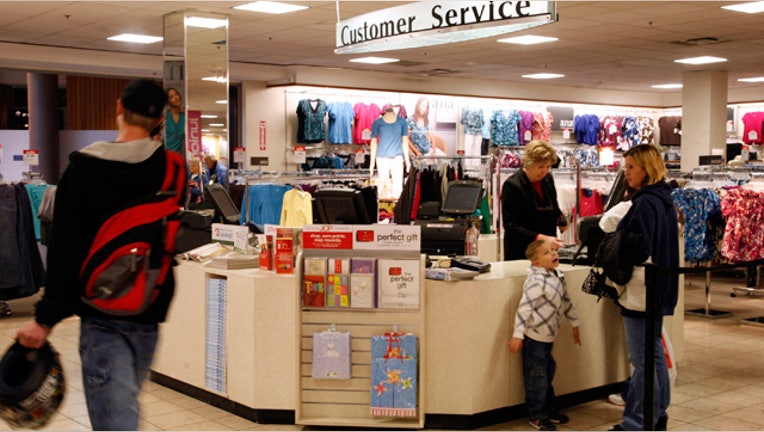 U.S. consumer spending posted its largest increase in five months in November, the latest suggestion of sustained strength in the economy as the year winds down.
The Commerce Department said on Monday consumer spending rose 0.5 percent after advancing by a revised 0.4 percent in October. It was the seventh straight month of increases and matched economists' expectations.
Consumer spending, which accounts for more than two-thirds of U.S. economic activity, was previously reported to have increased 0.3 percent in October.
When adjusted for inflation, consumer spending increased 0.5 percent in November after rising 0.4 percent in October. November's increase in so-called real consumer spending was the largest since February 2012.
This indicates that consumer spending in the fourth quarter probably accelerated from the third quarter's 2 percent annual rate.
The report added to other upbeat data, such as employment and industrial production, in suggesting that the economy retained some of its third-quarter momentum in the lead-up to the end of the year and was poised for faster growth in 2014.
Despite the signs of strength in the economy, inflation remains benign. A price index for consumer spending was unchanged for a second straight month.
Over the past 12 months, prices rose 0.9 percent. The index had gained 0.7 percent in October.
Excluding food and energy, the price index for consumer spending rose 0.1 percent, rising by the same margin for a fifth straight month. Core prices were up 1.1 percent from a year ago, after rising by the same margin in October.
Both inflation measures continue to trend below the Federal Reserve's 2 percent target, which would suggest the U.S. central bank could keep interest rates near zero for a while, even as it reduces its monthly bond purchases.
Income rose 0.2 percent, rebounding from a 0.1 percent dip in October. With spending outpacing income growth, the saving rate - the percentage of disposable income households are socking away - fell to a nine-month low of 4.2 percent. (Reporting by Lucia Mutikani; Editing by Krista Hughes)