Consumer Sentiment Nears Eight-Year High in December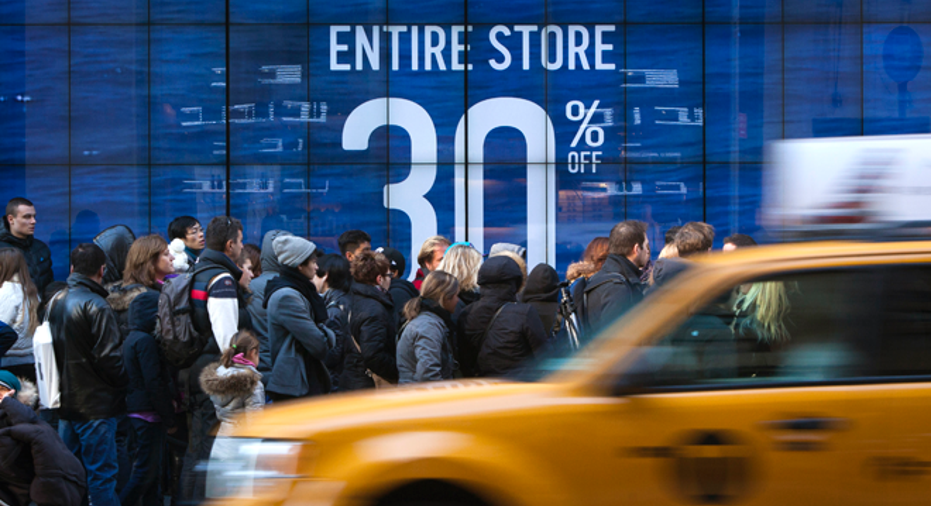 U.S. consumer confidence rose in December to a near eight-year high, a sign that falling gasoline prices and expectations of a better job market could give a boost to the economy.
The Thomson Reuters/University of Michigan's consumer sentiment index rocketed up to 93.8 this month, according to a preliminary reading released on Friday.
That was above analysts' expectations and pairs with strong retail sales data for November in suggesting American consumers entered the holiday shopping season on better footing.
"Surging expectations signal very strong consumption over the next few months," said Ian Shepherdson, an economist at Pantheon Macroeconomics.
Americans were the most bullish on their prospects for earning higher wages since 2008, survey director Richard Curtin said in a statement.
The data bolsters the view that the U.S. economy is turning a corner and that worker wages could begin to rise more quickly, laying the groundwork for the Federal Reserve to begin hiking its benchmark interest rate, which it has kept near zero since 2008 to help the economy emerge from a deep recession.
Many investors see the Fed raising rates in mid-2015, and central bank policymakers are expected to debate next week whether to keep a pledge that borrowing costs will stay at rock bottom for a "considerable time."
The Fed wants to get inflation back to 2 percent, while keeping any overshooting of that target to a minimum.
Friday's data suggested consumers expect faster inflation. The survey's one-year inflation expectation rose to 2.9 percent from 2.8 percent, while its five-year inflation outlook also rose.
That runs quite counter to recent price data. The Labor Department said on Friday its producer price index for final demand dropped 0.2 percent in November.
The decline was driven by falling gasoline prices, but even excluding the drag from gasoline, prices were soft.
A core measure of producer inflation, which excludes food, energy and trade services, was flat. When compared to a year earlier, that core index was up just 1.5 percent, and the annual reading has been dropping a tenth of a point each month since September.
Fed officials largely view the current low inflation environment as transitory.
U.S. stocks briefly cut losses after the buoyant sentiment data but stayed lower on the day as investors fretted about declining oil prices and what that said about global demand. U.S. Treasury prices were up, while the dollar fell. (Reporting by Jason Lange; Additional reporting by Rodrigo Campos in New York; Editing by Andrea Ricci)